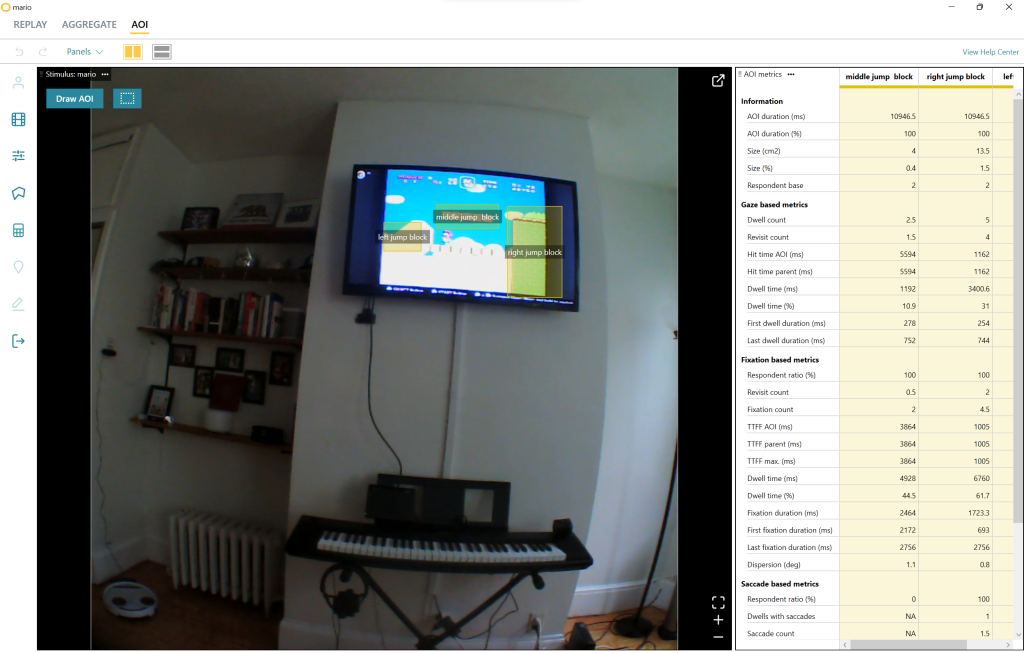 Turn sight into insight
Real-world eye tracking data can be collected using world-leading, research-grade glasses from Pupil Labs, Viewpointsystem, Argus Science, and SMI. This data can be seamlessly synchronized with a range of biosensors. The Eye Tracking Glasses Module allows for advanced analysis using tools such as gaze mapping, areas of interest (AOIs), and provides over 30 gaze, fixation, and saccade-based metrics.
A real view of attention
Researchers are already using the eye tracking glasses module to:
Help measure trust in automated cars
Explore haptic feedback for prosthetic development
Test situational awareness in power station control rooms
Investigate gaze in urban environments
And more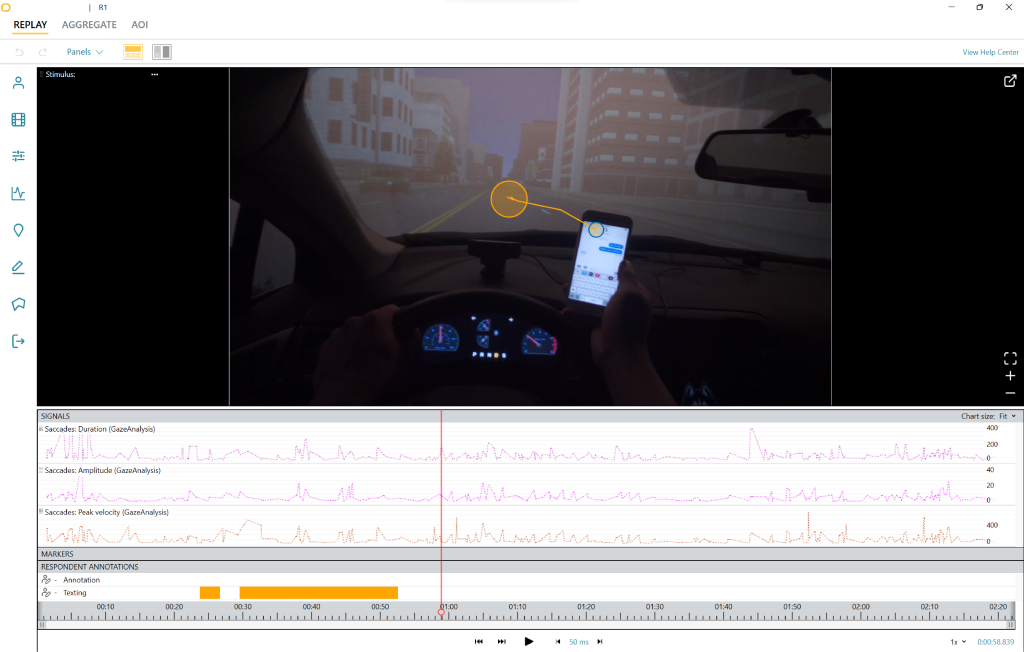 ---
FAQ
Here you can find some of the questions we are asked on a regular basis. If you have questions you cannot find here, or elsewhere on our website, please contact us here.
How do eye tracking glasses work?
What can eye tracking glasses do?
When should I use eye tracking glasses?
---