Measure brain activity with EEG
Electroencephalography records electrical activity using electrodes placed on the surface of the scalp and outputs this electrical activity as a series of underlying brain waves. With EEG, you can obtain insights into how the brain works by measuring the cognitive processes underlying behavior. From language and visual processing, to executive function and memory encoding, EEG data can tell us a lot about how alert, motivated, or engaged we are, or even how difficult a task is to perform.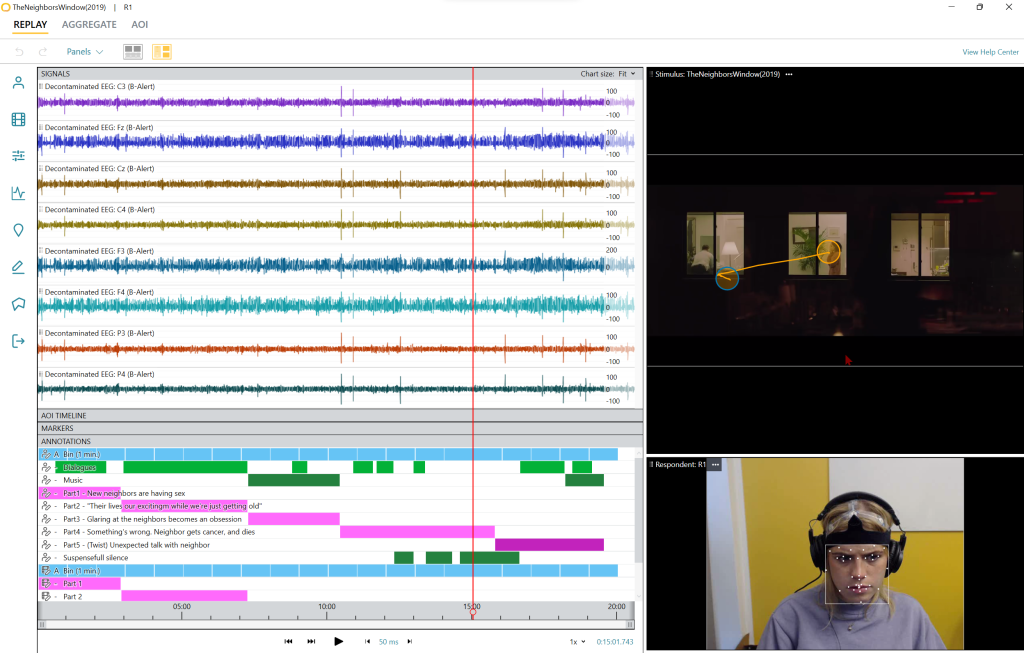 Quantify mental processes
Analyzing EEG data can be a complicated process. iMotions provides a range of tools to make this process as streamlined as possible. Fully customizable R Notebooks are provided to calculate power spectral density, and frontal asymmetry – all with the click of a button. Easy exports can be made to continue the analysis.
Brain-based understanding
Researchers are already using the EEG module to:
Explore neurocognitive processing of infants
Predict online music streams
Examine learning outcomes in VR
Measure emotional responses in VR environments
And more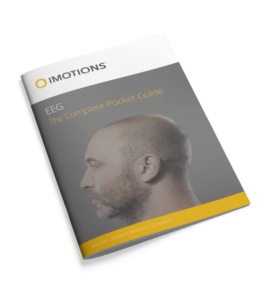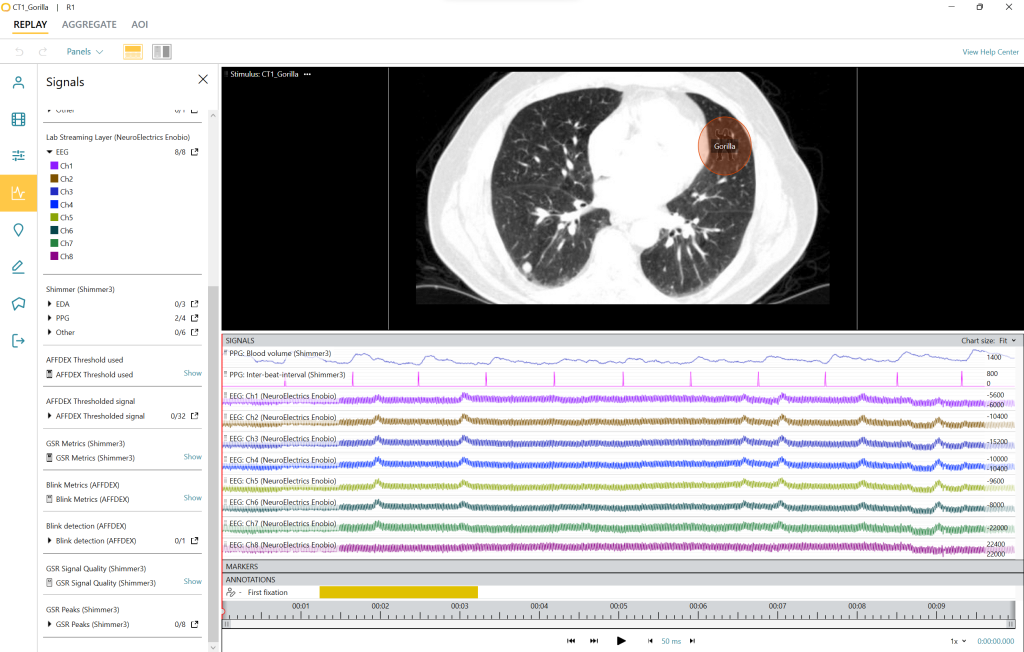 ---
FAQ
Here you can find some of the questions we are asked on a regular basis. If you have questions you cannot find here, or elsewhere on our website, please contact us here.
What is EEG (Electroencephalography)?
What is EEG used for?
How long does an EEG take?
---