Capture Emotional Expressions with Emotion Recognition Software
Our face displays our outward emotional expressions – giving a view of how we show our inner emotional state. These expressed emotional states are detected in real time using fully automated computer algorithms that record facial expressions via webcam.
Tracking facial expressions can, when used in controlled contexts and in collaboration with other biosensors, be a powerful indicator of emotional experiences. While no single sensor is able to read minds, the synthesis of multiple data streams combined with strong empirical methods can begin to reach in that direction.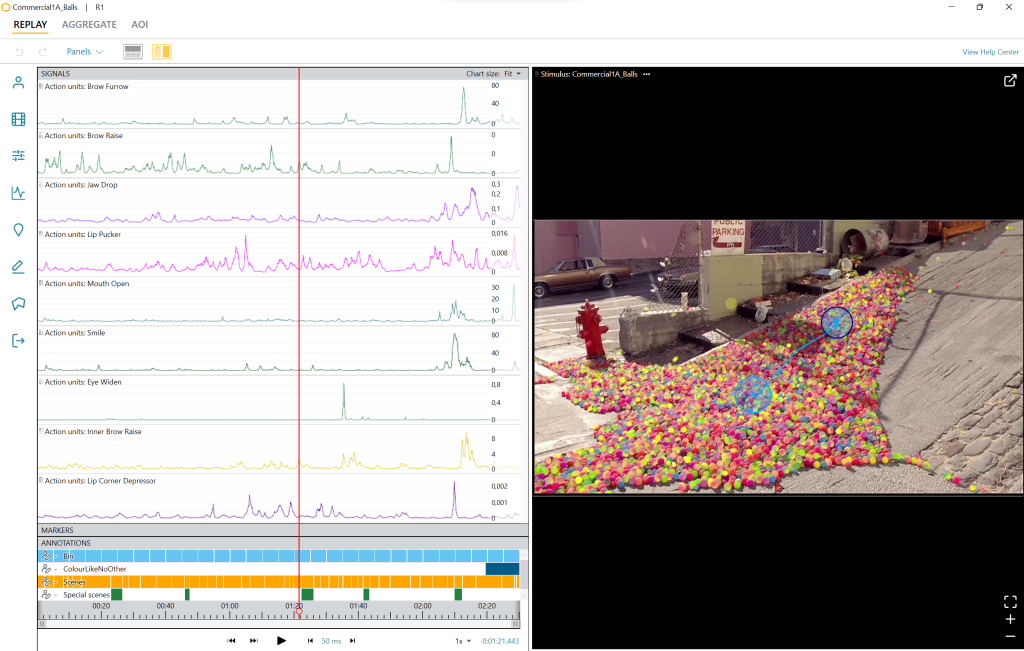 Automated facial coding from any video
The iMotions Facial Expression Analysis Module seamlessly integrates leading automated facial coding engines: Affectiva's AFFDEX and Realeyes. Using a webcam, you can live synchronize expressed facial emotions with stimuli directly in the iMotions software. If you have recorded facial videos, you can simply import videos and carry out the analysis. Gain insights via built-in analysis and visualization tools, or export data for additional analyses.
Track the Movement of the Face for Facial Expression Analysis
Researchers are already using the facial expression analysis module to:
Measure personality correlates of facial behavior
Test affective dynamics in game-based learning
Explore emotional responses in teaching simulations
Assessing physiological responses to driving in different conditions
And more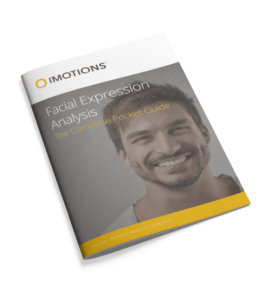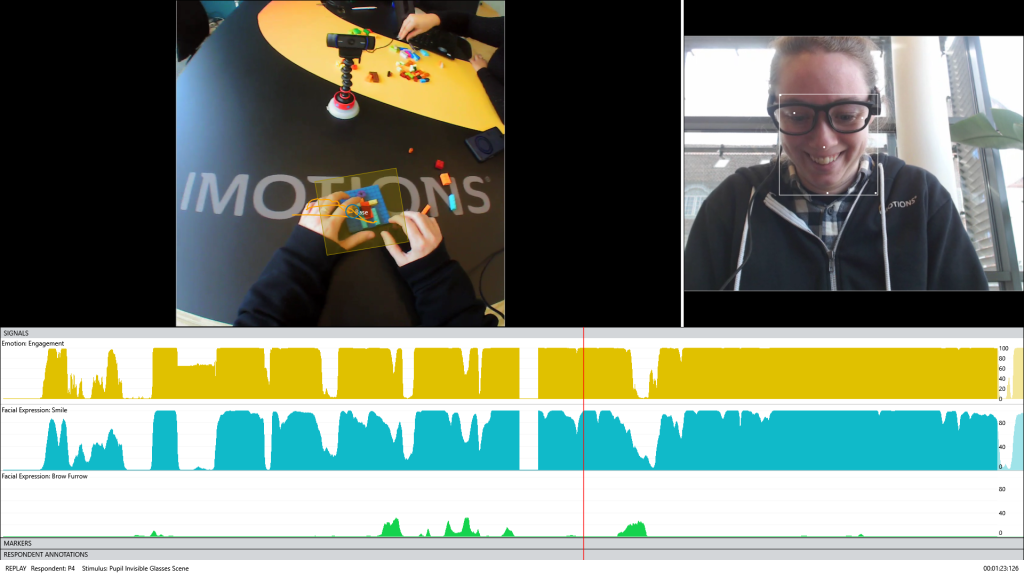 ---
FAQ
Here you can find some of the questions we are asked on a regular basis. If you have questions you cannot find here, or elsewhere on our website, please contact us here.
What is Facial Expression Analysis (FEA)?
What is facial coding?
What is the facial action coding system?
---