Track behavior in virtual worlds
Virtual reality opens up the possibility to test behavior in any environment, creating the opportunity to capture responses in settings that would be too expensive or even impossible to recreate in the real world. It's possible to test behavior in VR, AR, or 360 videos, opening up opportunities for new experimental paradigms. Take full control of the research process with iMotions.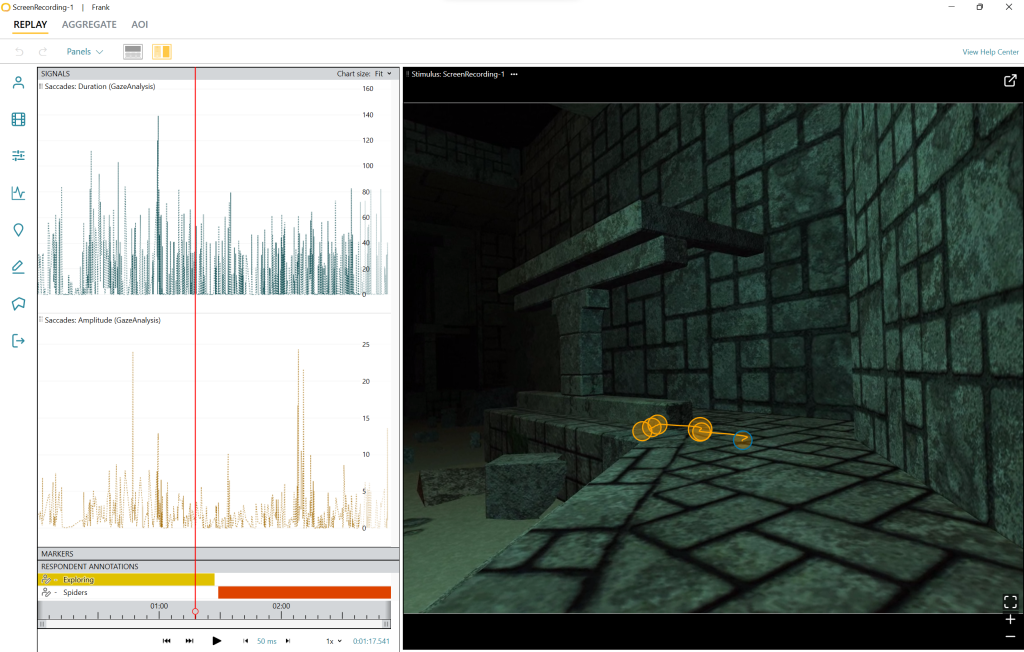 Follow visual attention in any environment
The iMotions VR Eye Tracking Module allows for eye tracking data collection, visualization, and analysis in virtual environments using the HTC Vive Pro Eye and Varjo eye tracking headsets. Capture and analyze visual attention with gaze mapping, areas of interest (AOIs), and over 30 gaze, fixation, and saccade-based metrics. Use hand gestures with the Varjo VR3 / XR3, and combine with the measurement of physiological reactions to get a full picture of human behavior in new worlds.
Discover new sights
Researchers are already using the VR eye tracking module to:
Explore gamified learning of sign language
Test engagement on virtual shop floors
Measure situational awareness in ship navigation simulators
Exploring consumer food choice
And more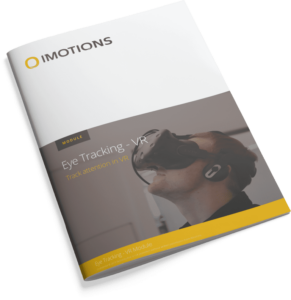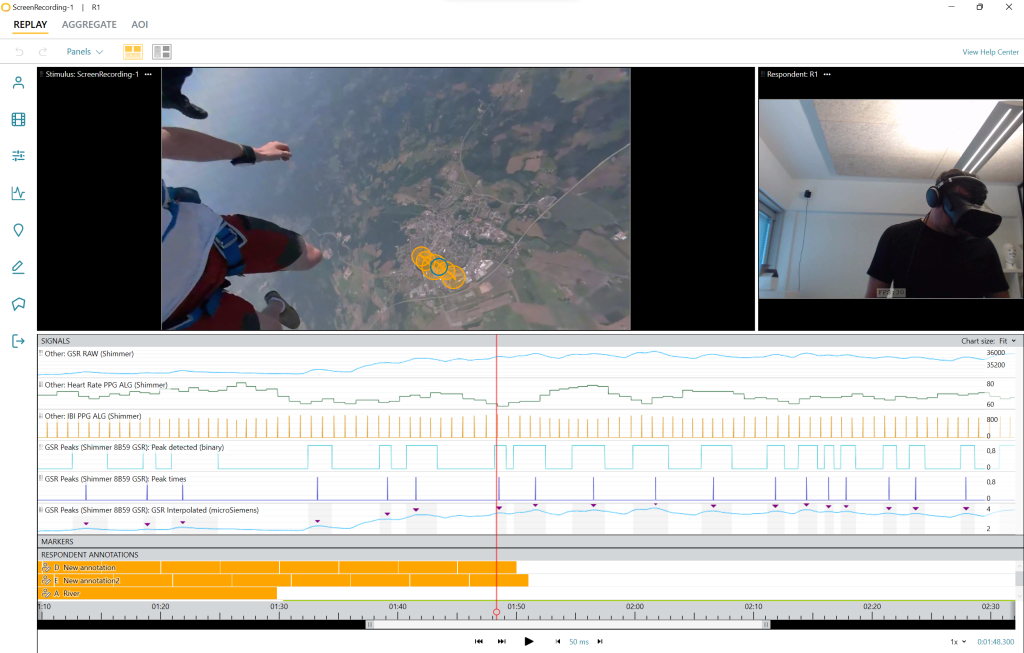 ---
FAQ
Here you can find some of the questions we are asked on a regular basis. If you have questions you cannot find here, or elsewhere on our website, please contact us here.
What is VR eye tracking?
Which VR headsets have eye tracking?
Is it difficult to do eye tracking in VR?
---