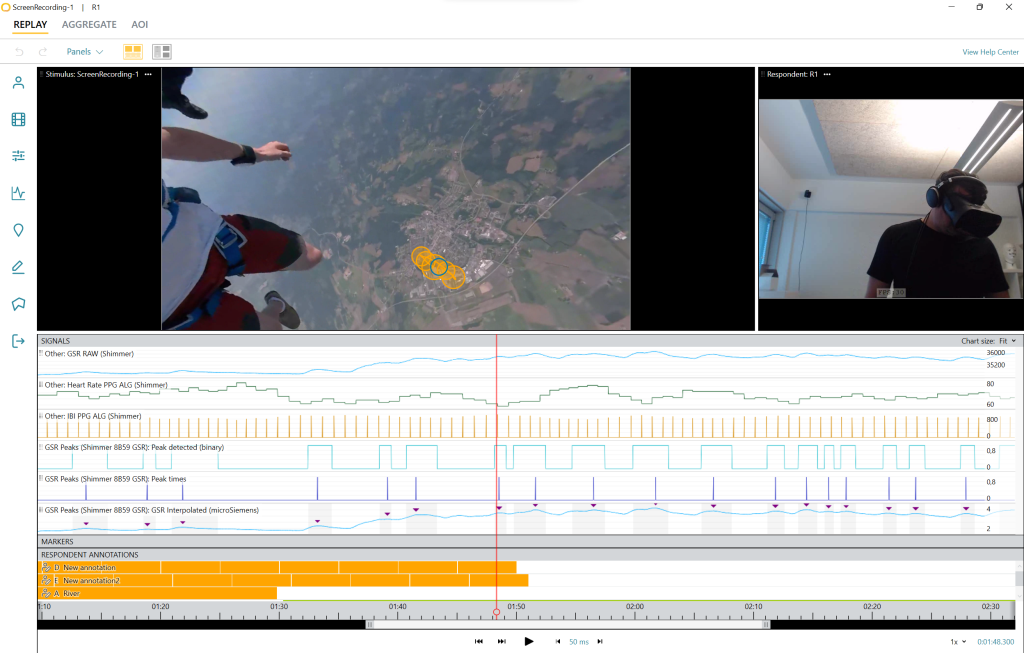 Automated EDA/GSR analyses
Quantifying moments of increased physiological arousal allows you to better understand the impact of stimuli. Through our open-source R Notebooks, iMotions provides automatic EDA peak detection, as well as epoching and aggregates of binned data, helping you to fully evaluate the effect of the stimulus.
Quickly and easily assess emotional intensity
Researchers are already using the EDA/GSR module to:
Measure cognitive load in education
Investigate food craving regulation
Explore player experience in VR games
Investigate the effects of sleep deprivation
And more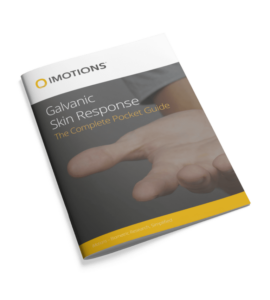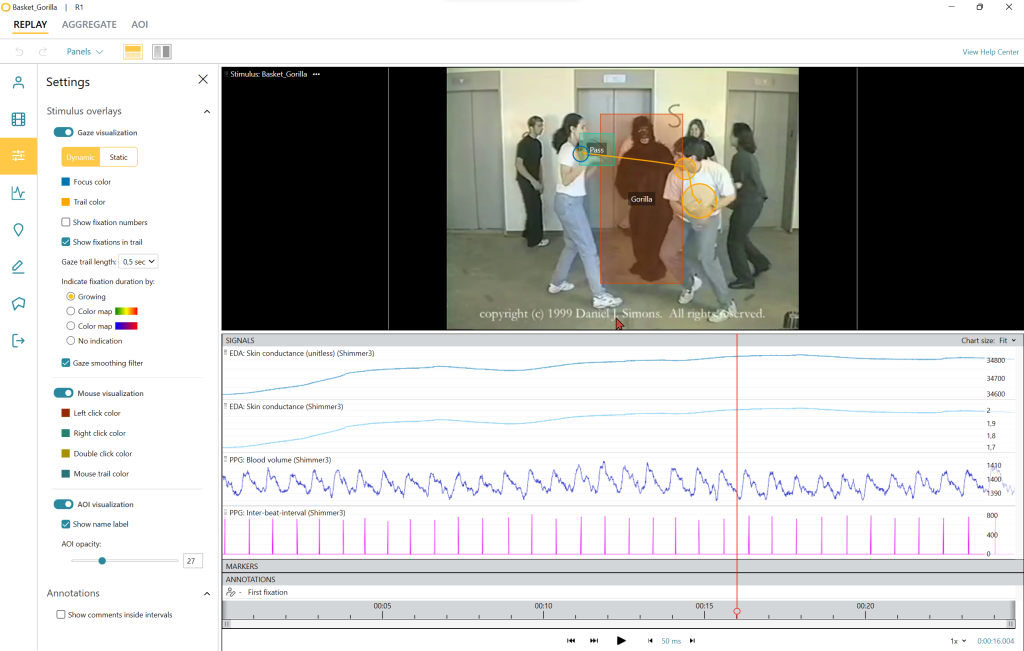 ---
FAQ
Here you can find some of the questions we are asked on a regular basis. If you have questions you cannot find here, or elsewhere on our website, please contact us here.
What is Electrodermal Activity (EDA/GSR)?
What is galvanic skin response used for?
Why is galvanic skin response measured on the fingers?
---