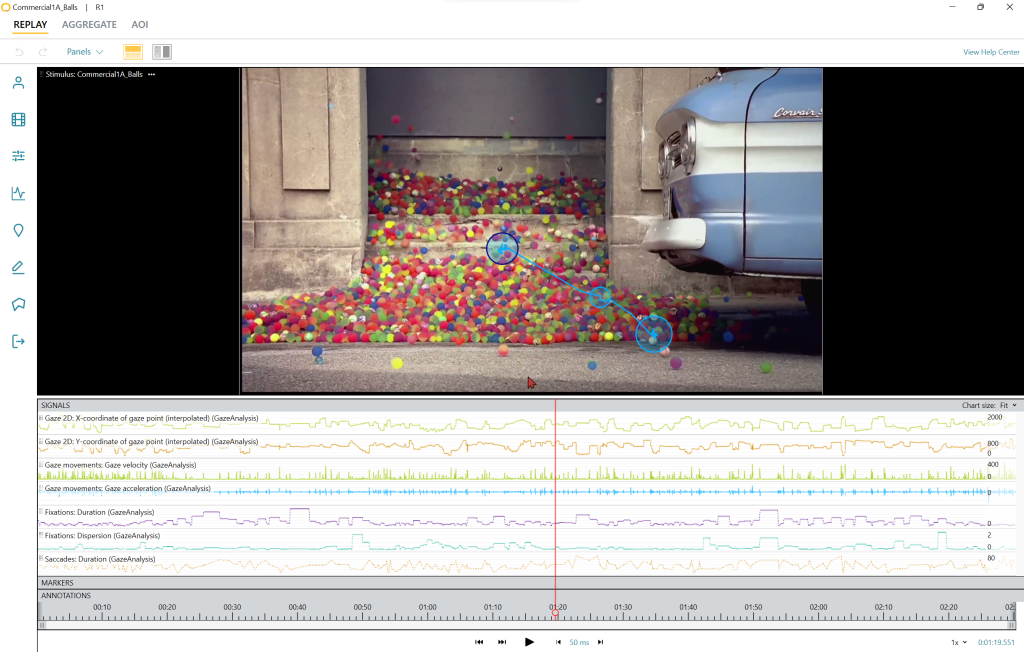 Look deeper with eye tracking data
Use eye trackers from Smart Eye, EyeTech, SMI, and Gazepoint and synchronize with over 50 other biosensors. Use static or dynamic areas of interest (AOIs) and access over 30 eye tracking metrics. Carry out gaze, fixation, and saccade classification using a range of methods with built-in R notebooks. Use gaze mapping to observe behavior on websites, and test visual attention with mobile devices. Complete the entire experimental process within the iMotions platform.
See results with eye tracking
Researchers are already using the screen-based eye tracking module to:
Explore dyslexia detection with children
Measure cognitive load of users of a website or app
Test gaze patterns in face perception
Improve usability and accessibility of both digital and printed information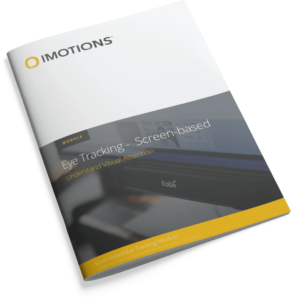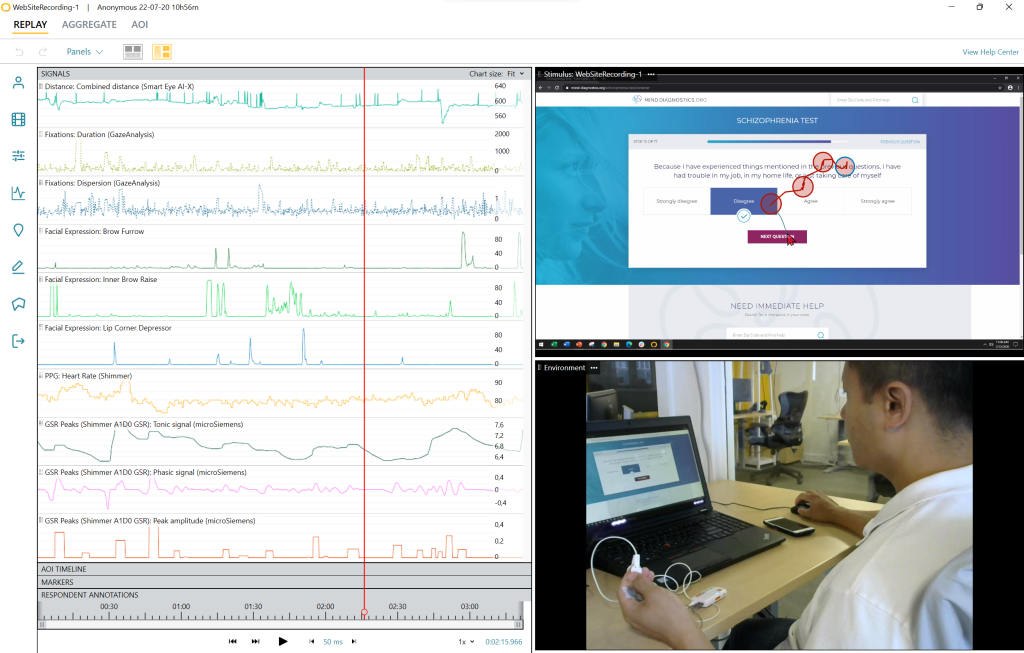 ---
FAQ
Here you can find some of the questions we are asked on a regular basis. If you have questions you cannot find here, or elsewhere on our website, please contact us here.
What is screen-based eye tracking?
How does screen-based eye tracking work?
What can I use screen-based eye tracking for?
Can webcams be used for eye tracking?
---