Electrocardiography – read the heartbeats
ECG (electrocardiography) is a method of collecting electrical signals generated by the heart. This allows us to understand the level of physiological arousal that someone is experiencing, but it can also be used to understand psychological states.
The rhythm of the heart changes in response to the environment, beating with more or less intensity, consistency, or change in speed. Driven by the autonomic nervous system, ECG is a clear, non-invasive method for investigating human behavior. The data provides information about both physiological and emotional states.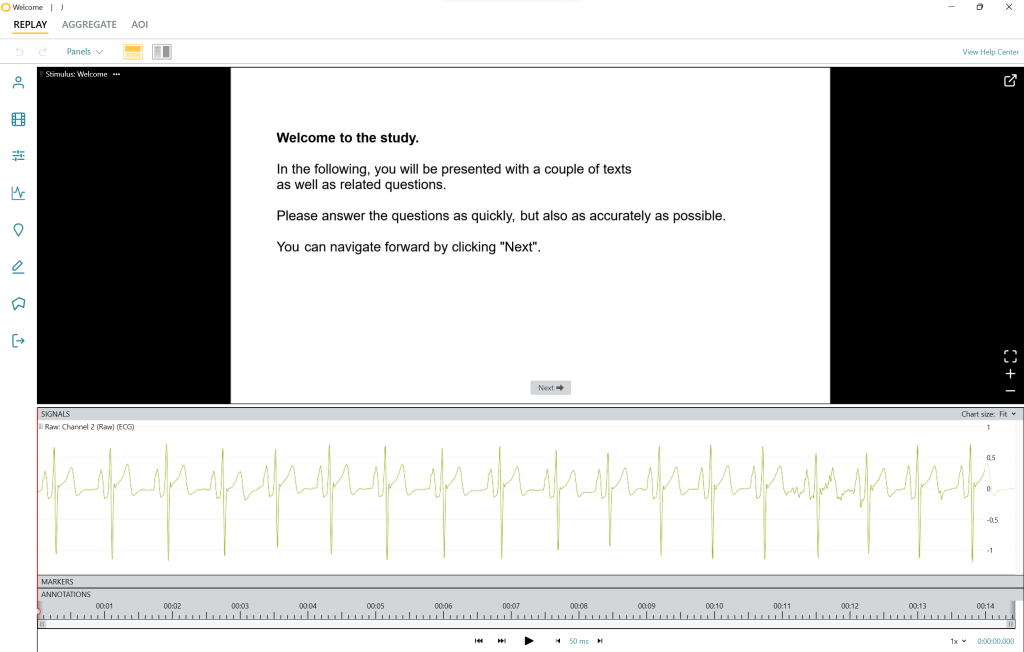 Analysis beyond beats
The heart is quantified in more than just beats – heart rate variability is associated with emotional regulation, social skills, and cognitive processes, and is automatically calculated as part of ECG analysis in iMotions. Synchronize ECG with a range of sensors to get a deep understanding of how the heart changes – and is changed by – reactions to stimuli.
Assess psychophysiological status with ECG
Researchers are already using the ECG module to:
Measure responses to educational messaging
Test wine packaging
Explore audiovisual effects within gameplay
Predict driver performance in automated vehicles
And more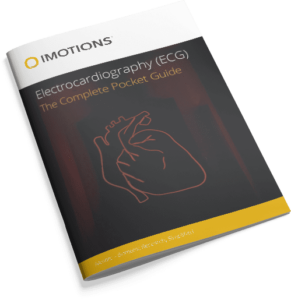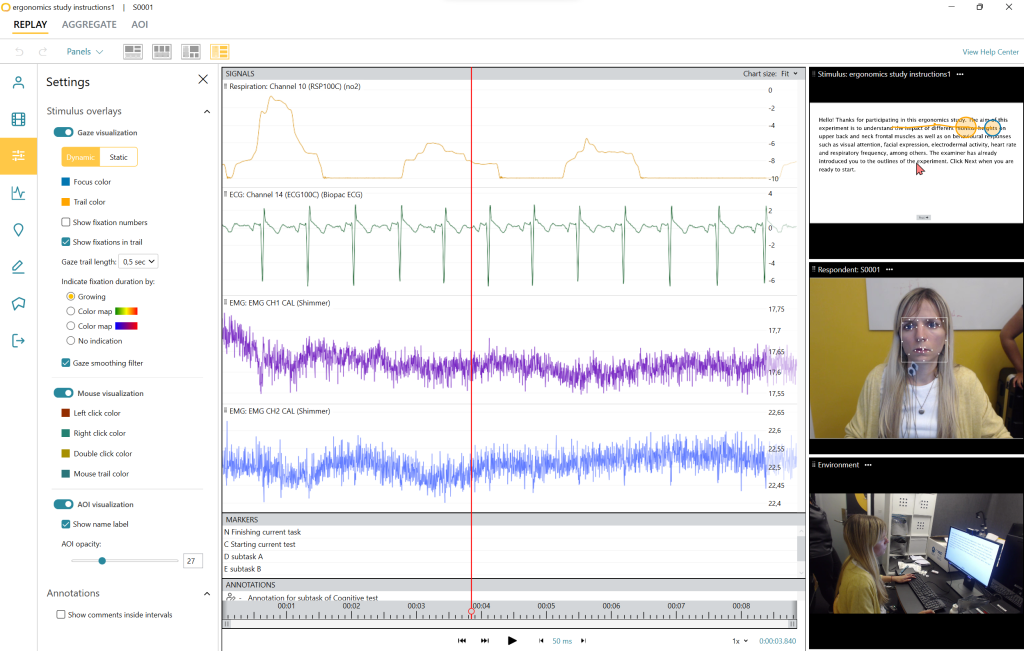 ---
FAQ
Here you can find some of the questions we are asked on a regular basis. If you have questions you cannot find here, or elsewhere on our website, please contact us here.
What is an electrocardiogram (ECG)?
How is an electrocardiogram (ECG) done?
How many leads are there on a standard electrocardiogram?
---