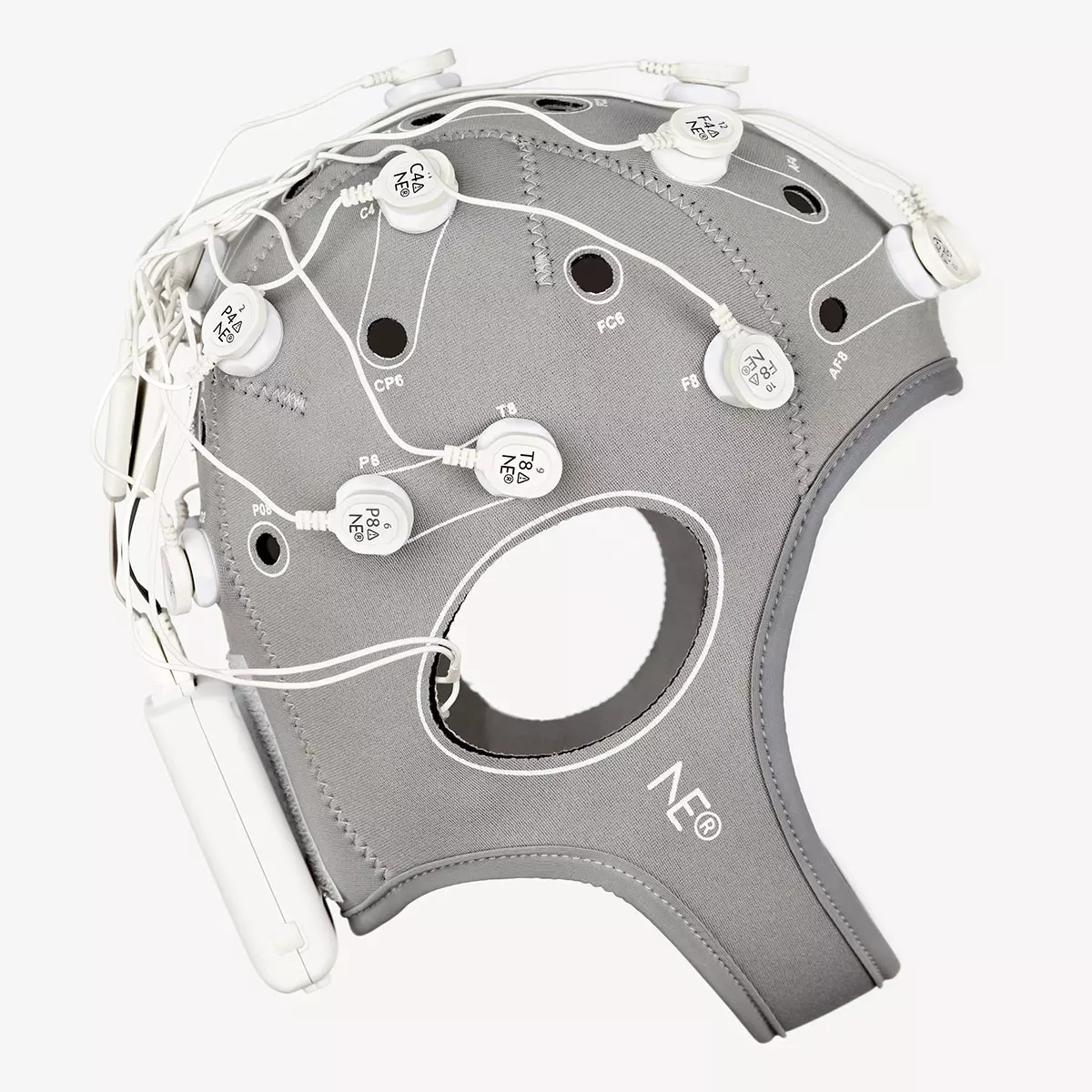 Neuroelectrics
20
500 HZ
Bluetooth / Wifi /Wired via USB
Up to 10 hours on full charge for wireless
Wet or dry. Wet electrode options: NG Geltrode – wet Foretrode – wet or dry, forehead only Dry electrode options: Drytrode – dry SolidGel Consumable – dry gel
1 year
• Raw data plus all R notebooks available.
• PSD / frequency bands Delta, Theta, Alpha, Beta, and Gamma.
• Frontal Alpha Asymmetry.
No
Additional leads for EMG or EOG available for purchase through Neuroelectrics.
Consumables can be good for up to 100 uses with good care, recommended to purchase extra up-front and replace regularly.
Reach out to iMotions for more information and pricing on consumables.