– A Customer Story –
Many of us have a preconception that while you learn many valuable tools during your time in school, becoming an expert in a certain field or mastering a certain technology is reserved for later in your life when you have found your career bearings. That may in fact not be the case, at least not when it comes to users of iMotions.
At VIA University College at Campus Horsens in Denmark, 9 students from the Neuromarketing Specialization elective course on the Marketing Management / Markedsføringsøkonom program were, as part of their course, put in the position of having to become iMotions experts in a short amount of time. As an integral part of their coursework, the students had to take on the task of doing human behavior research for an external client. This meant that they had to go into the University's NeuroLab to become certified to conduct human behavior studies.
Under the guidance of lab coordinator Tine Juhl Wade the 9 students conducted a series of small-scale case studies with eye tracking, facial expression analysis, and GSR, and through that became "licensed" to use the university's NeuroLab resources. After the certification process, they were ready to conduct state-of-the-art human behavior research.
The specific reason why the students needed to be certified in a short amount of time was that LEGO® Education had tasked the students with holistically testing their online presence and key learning platforms. The students ran in-depth A/B, UI, and UX studies of attention aggregation and emotional engagement on everything from logos and apps to the company's eCommerce page and the learning platforms that LEGO® Education offers.
Upon completing their research the students went to the LEGO® headquarters in Billund, Denmark to present their findings to the representatives from LEGO® Education. During their successful presentations, the students discussed their findings and started developing further research trajectories for their given tasks. So, not only did these students master iMotions and the associated hardware, they mastered it enough to deliver valuable insights and start expanding their study frameworks to clients at their presentations.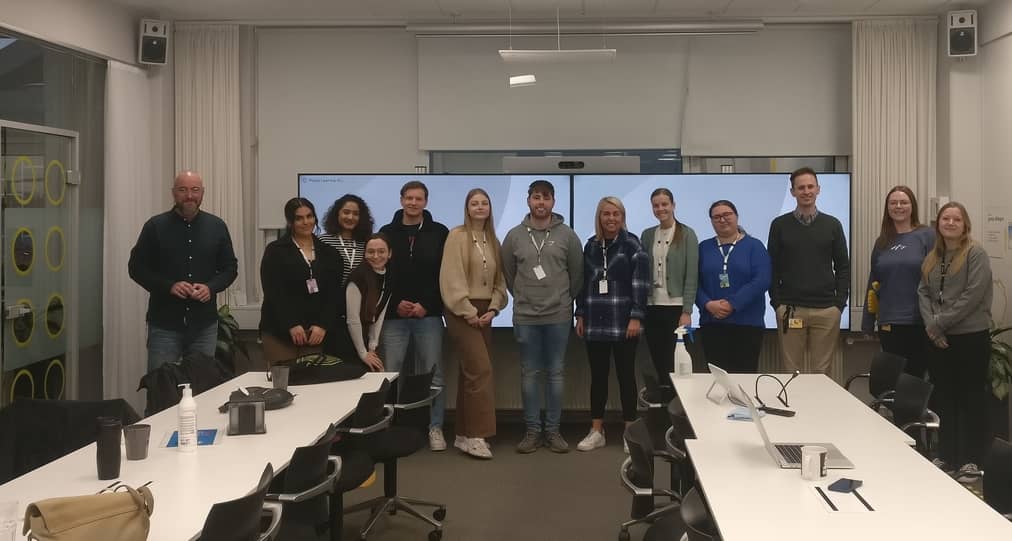 The students present their findings to LEGO® Education in Billund, Denmark.
At iMotions, we would like to give a big congratulations to the students, who also aced their exams after they had presented to LEGO® Education. It is very encouraging to see the latest generation of neuro-marketers being so very capable.
This case perfectly illustrates how iMotions and the proper guidance and instructions can help students step into world-renowned companies and deliver actionable insights and improvement suggestions multilaterally to any department of even the largest corporations as we saw in this instance.
It is also a perfect example of why students should be encouraged and have the possibility to become experienced multimodal biosensor researchers by the time they leave university. This is not only a great value proposition for the student to future employers, but it is also a great message to send from a university that they send fully capable human behavior scientists out into the job market – just as the case is with VIA University College.
iMotions offers a wide range of multimodal human behavior measurement platforms, such as iMotions, iMotions Online, and iMotions Mobile – all perfectly integrative into any academic or commercial organization that wants to educate or leverage the biosensor researchers of tomorrow.