Through a focused collaboration effort, iMotions and the University of South Florida made online data collection a viable and precise research tool for everyone.
Rob Hammond had a big problem in March 2020. He and his research collaborator, Claudia Parvanta, had a major study for the Florida Department of Health when news of COVID-19 reached the U.S. As students headed home, classrooms turned dark and so too did the lab assets at the University of South Florida, threatening to cancel what would be a significant, compelling research grant for work on an important health campaign.
The state had tasked Hammond, Director of the school's Center for Sales and Marketing Innovation, Parvanta, his colleague from the school's College of Public Health, and their research associates to look at how well anti-tobacco service announcements performed at preventing people from, well, smoking. The Department of Health had used online surveys to pre-test messages, but the methodology was limited to subjective reports of effectiveness. With the grant, USF planned to study whether methodologies that measure nonconscious responses could augment traditional research methods, like online surveys, in evaluating the PSAs performance.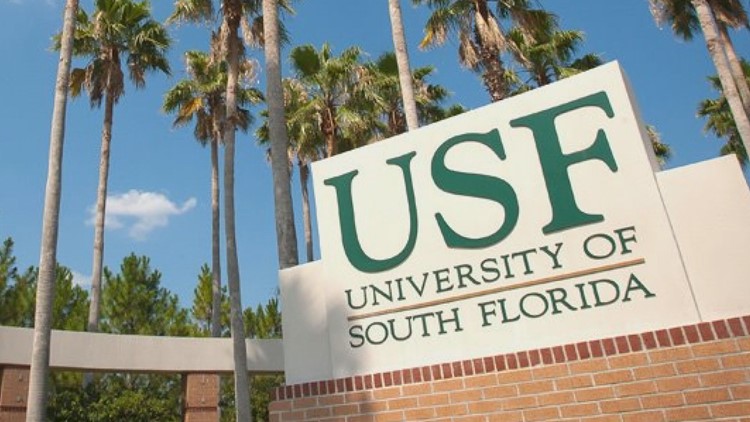 So Hammond called iMotions CEO Peter Hartzbech with a critical question: how to carry out this research without access to the lab. They'd collaborated previously in building USF's lab into one of the strongest in the country, and Hammond hoped there might be a way to leverage that equipment, software, and analysis, as he needed to avoid lengthy development time he didn't have and costs he couldn't afford.
At the time, there were no methods to collect reliable data outside an equipped university research lab. Since USF wasn't able to extend the grant end date, the options were clear: find a solution to collect data remotely or lose the opportunity to improve public health (and any further, residual benefit). Time was of the essence, as the research had to be completed before the end of the state's fiscal year and mid-study milestones were designed to ensure productive research.
Disruptions create opportunities
Hammond's call to Hartzbech was prescient. iMotions had increasingly recognized the long-term need for researchers to supplement lab studies with those conducted in natural environments. Company leaders believed that by combining lab and field data collection, researchers could gain a fuller understanding of the human experience. But there wasn't yet a product design, much less a product.
In short order, the three came to an agreement on a unique partnership.
"For about three to four months, our teams hunkered down as a single group," Hartzbech said. "We were solving the technical side at the same time they were implementing and refining the study."
With lines almost completely blurred, iMotions served as USF's product developers; developing, and testing in real-time based upon unfettered access to insight and feedback. At every turn, the two groups were making decisions together – every step forward also showing where they needed to make change all with the clock ticking and the next milestone alarm bell ready to ring.
A leap of faith built on trust
The process began by identifying and integrating a series of off-the-shelf tools, including loopback.io, so as to meet early deadlines. There were benefits in the ability to see participation (and eliminate bad data), but also challenges in moderating every participant. Early results reinforced that it wasn't going to be enough to capture facial expressions alone; great data (and ultimately a great product) needed to integrate eye tracking and surveys to provide as much of a complete picture as possible.
So new tools continued to be implemented and evaluated – allowing USF to gather data in real time. Many may have thought that this constant change and iterative, real-time development was the wrong way to develop, presenting extreme risk. But Hammond understood the opportunity and process.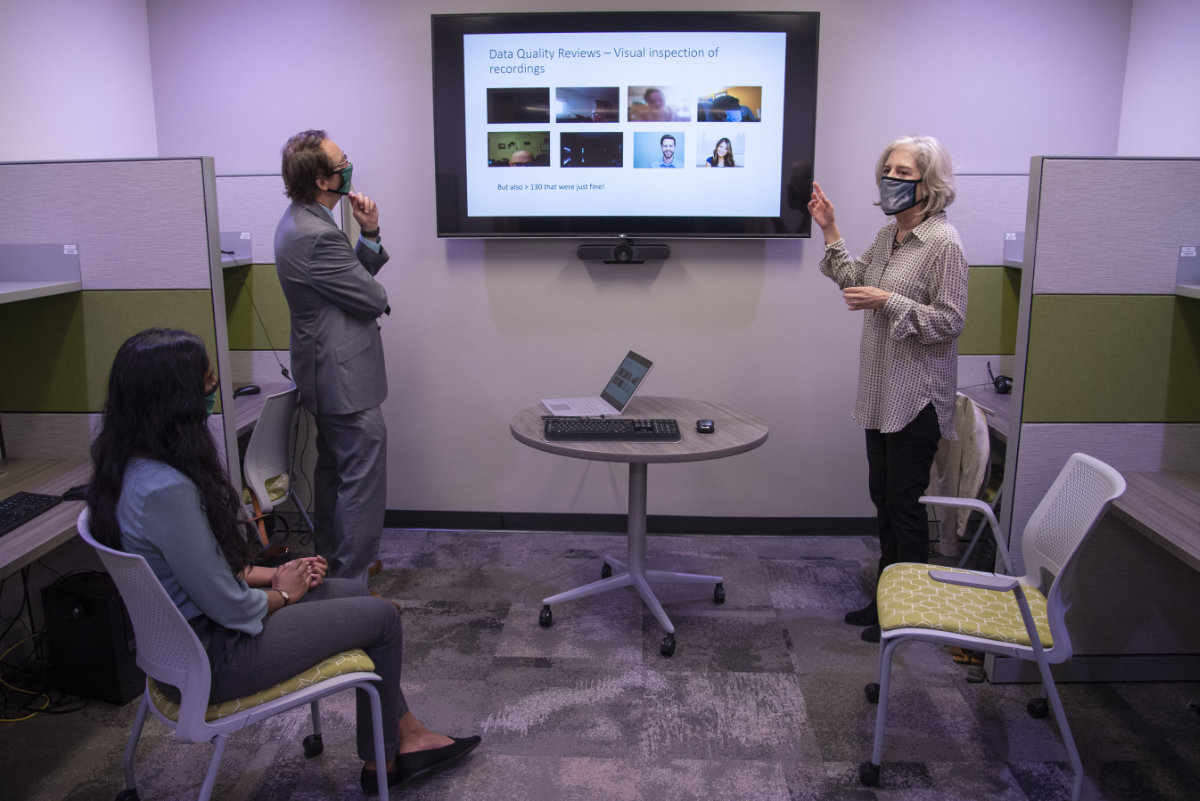 Prior to USF, he spent more than three decades driving innovation at iconic global companies, as well as early-stage startups, and his book "Avoiding the Carnage: A Guidebook Through Sales Transformation" seemed particularly clairvoyant.
"You could see that Rob really understood future potential – but also the sometimes painful steps on the path to realizing that," said Robert Christopherson, the iMotions lead on the project. "Not many people would be willing to use and invest in a product before it really existed. But he saw it, and his experience in tech was irreplaceable."
It's that understanding and leadership that's turning USF into one of the leading research institutions studying human behavior – something organizations increasingly recognize as important.
Mission accomplished
Less than four months later, the final report was submitted, providing far more insight than what people 'say' about anti-tobacco ads. Parvanta and Hammond were able to share with the Florida Department of Health that a combination of perceived effectiveness and facial expression, two different cognitive functions, yielded the most accurate feedback from participants.
One of the big, mid-project findings? "Because we were using people's own web cameras," Hammond said, "we could see the severe limitations in online surveys, given the number of people who didn't provide valid responses."
The results have paid immediate dividends for USF and iMotions. For USF, the work has manifested in additional research grants and partnerships with other institutions, including the US Department of Health and Human Services to test how different minority audiences react to messages about COVID-19.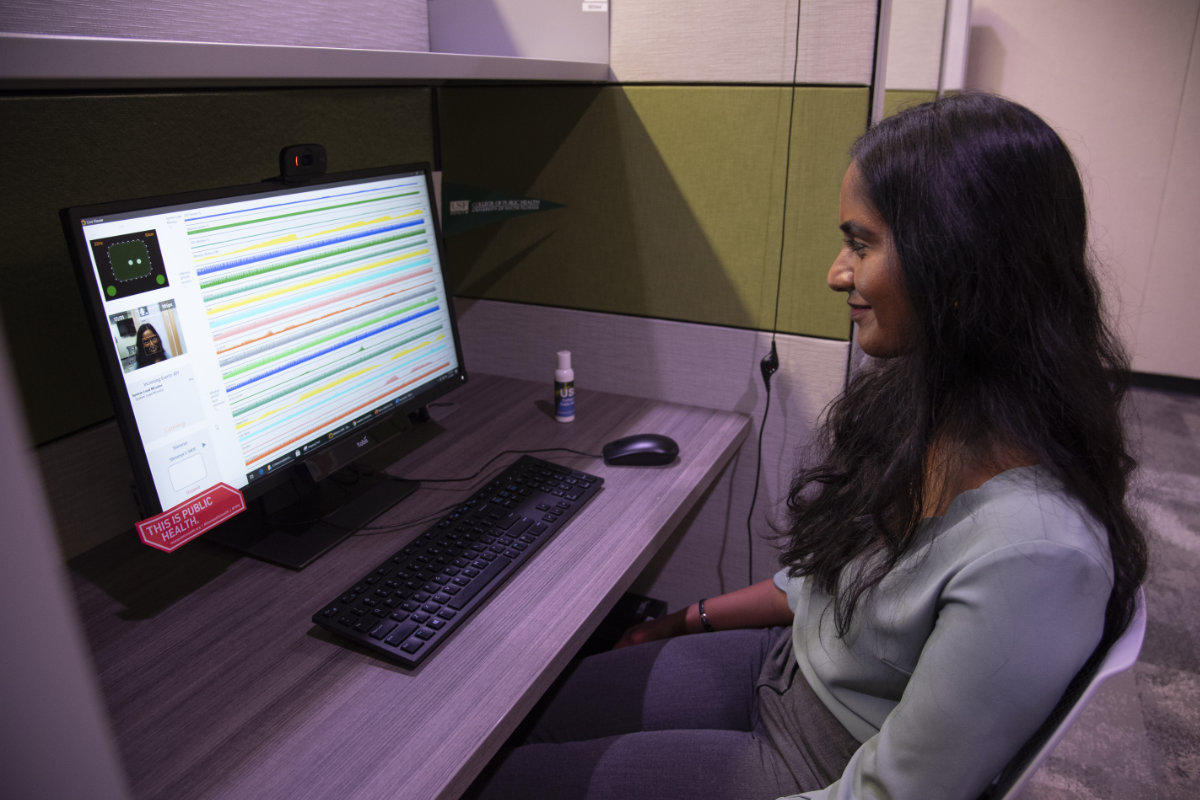 For iMotions, the study proved an ideal testing ground for creating what is now available globally – an Online Data Collection module that incorporates Facial Expression Analysis, Eye Tracking and online surveys. It has already allowed researchers to navigate current COVID restrictions while allowing them to envision possibilities for research without barriers to time and location.
For both, the research project has provided a case study in the true nature of partnership: How iMotions helped Hammond and Parvanta's team deliver on a grant that would have capsized otherwise. And, how USF helped iMotions develop a new product and condense that timeline from years to a matter of months.
"Projects like this require the right mix of competency, people, and leadership," says Hammond. "Working together in every step along the way created a win, win, win scenario that's going to benefit researchers, iMotions, and produce better research insights."
To read more about USF's three studies and how they've used Online Data Collection in public health messaging, click here.
Where is online data collection headed next?
Since the inception of iMotions' journey to make Online Data Collection a tool to enable researchers to work in spite of covid restrictions, the product has come a long way. In late 2021 the company launched iMotions Online, a dedicated software offering that builds on the platform they created for USF in the spring of 2020. This was done on the conviction that a research tool based on webcam eye tracking and facial expression analysis was an effective way for both academia and commercial researchers to reduce cost and conduct qualitative research online for web-based content. Today, iMotions Online is available both on a quarterly and annual subscription basis.