The past 20 years have brought me to many incredible campuses across the U.S., where I've met some of the most innovative thinkers and doers in academia. From my first trip to Iowa State University and Texas A&M University to my latest visit to the University of Alabama, there's never been a shortage of inspiration for learning, growth or advancement. What may be most inspiring is the recent momentum in which institutions are realizing the power of human behavior research.
We've seen it in the uptick of studies being conducted, helping with a record-high 40,000 studies this past year, and schools investing in labs, totaling 800+ institutions worldwide, including 67 of the top 100 universities in the world. But more excitingly, we're seeing it in the collaboration and collective knowledge sharing among U.S institutions, including at last month's University of South Florida's Affective(ly) Research Conference.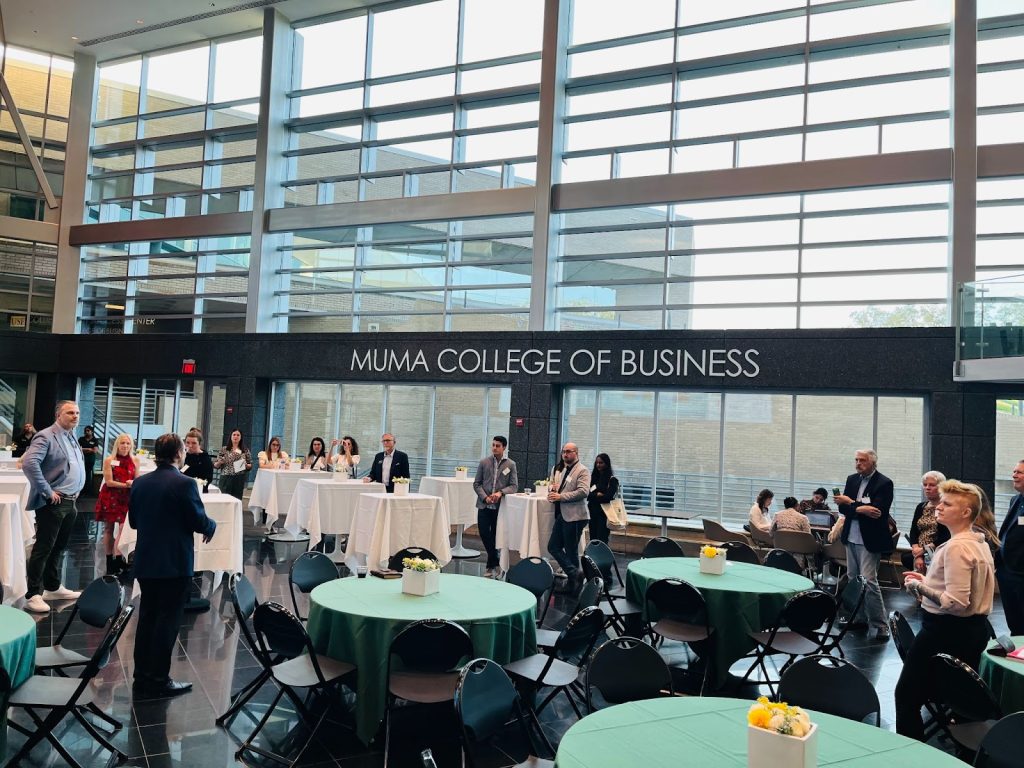 For two days, researchers, professors and deans from across North America came together to share their excitement for advancing research through biometrics. Each came with a passionate interest in, and a deep interest in learning more about the influences, emotions and motivations behind human behavior. An urgency to adopt modern tools to meet modern environments. A greater vision for their students, faculties and universities. And above all, a desire to share ideas, solve common challenges and exchange best practices.
"We know self-reporting doesn't tell you everything, so we've invested in human behavioral research to understand the things people can't tell or show you"

Dr. Kim Bissell, Associate Dean for Research and Director of The College of Communication and Information Sciences at The University of Alabama.
From schools with well-established research labs like USF and University of Nebraska Omaha (UNO) to those just getting their labs off the ground or simply looking for a place to start, professors, researchers and deans from different (and even competing) institutions collaborated not only to help make their individual research better, but to build connections across disciplines, expand research opportunities and create a network of support and innovation.
We want to be thought leaders not only in Massachusetts, but across academia

George Milne, Associate Dean of Research & Carney Family Endowed Professor of Marketing
There was a feeling of pride, but more importantly, a feeling of being a part of something bigger. Bigger than myself, iMotions and its original vision. Bigger than each individual researcher, lab or school. It felt like the spark of a movement across academia. A burgeoning community with the enthusiasm and aptitude that will drive human behavior and multimodal biometric research forward and, one day, bring it to every campus across the country.
There was a lot of fantastic information and insights from our two days together, but here are the three major takeaways you should know:
Research will break new ground and create new opportunities on campus and within industry
Multimodal biometric research can provide powerful insights for all types of human behavior research across all types of disciplines. This underlying thread is what can drive greater collaboration across departments for better, quicker and more research, but also break new ground within fields of study. Uncovering new insights can challenge conventional wisdom and even change the course of future industries – marketing in particular, where companies are constantly seeking to better understand consumers, make smarter business decisions and build more effective brands.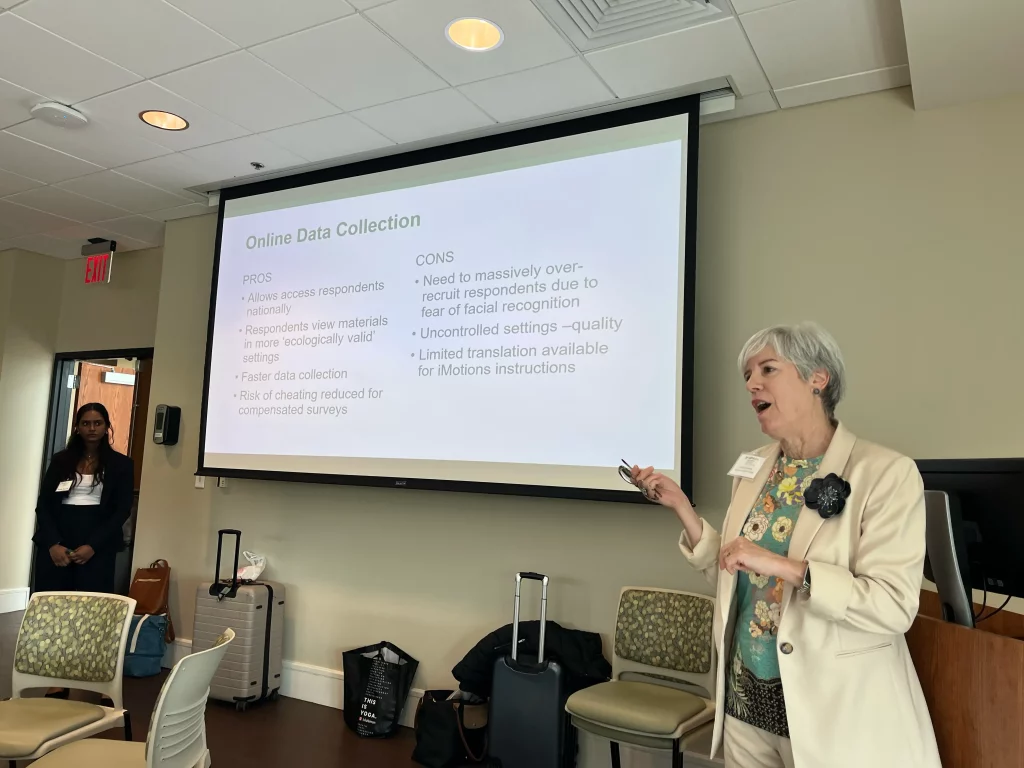 The ability to conduct and publish more research helps professors accelerate their professional growth on campus and among their community, while also helping the university elevate its academic rigor and perception as a research institution as well as a resource for outside partners. Together, these can enhance the school's overall profile, which can lead to higher rankings, better recruitment and more funding.
Students will be more equipped to enter the workforce 
The learning opportunities that human research labs such as USF's Customer Experience Lab, UNO's CAB Lab, the MILO lab at Mississippi State, and others provide, put students at the leading edge of their fields, setting them up for greater success when entering the professional workforce.
Marketing professor Mujde Yuksel of Suffolk University's Sawyer Business School took notice of these advantages just one semester after opening the school's X-Lab.
Our students are already embracing these new learning experiences. X-Lab enables us to prepare them for the next evolution of marketing and market research, which will necessitate an understanding of human behavior insights.

Marketing professor Mujde Yuksel of Suffolk University's Sawyer Business School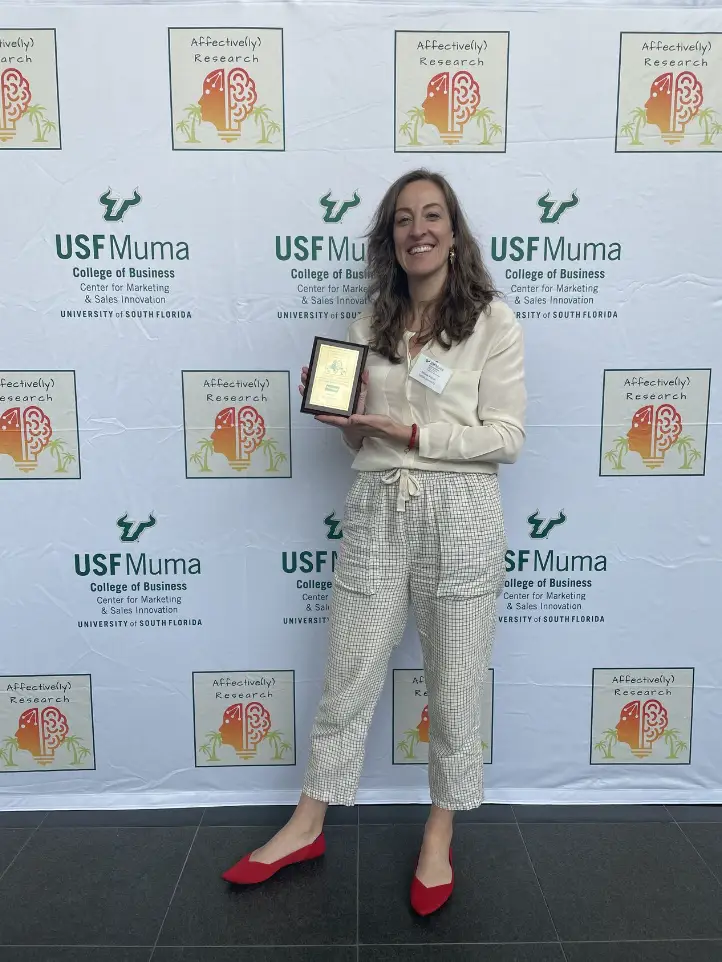 Debbie O'Malley of UNO's well-established CAB Lab noted the same. "Over time, our lab has become a networking resource and talent pipeline. Companies come to us knowing we have well-equipped students ready for the real-world. We've even had companies create special internships for our students because they want to recruit them early on."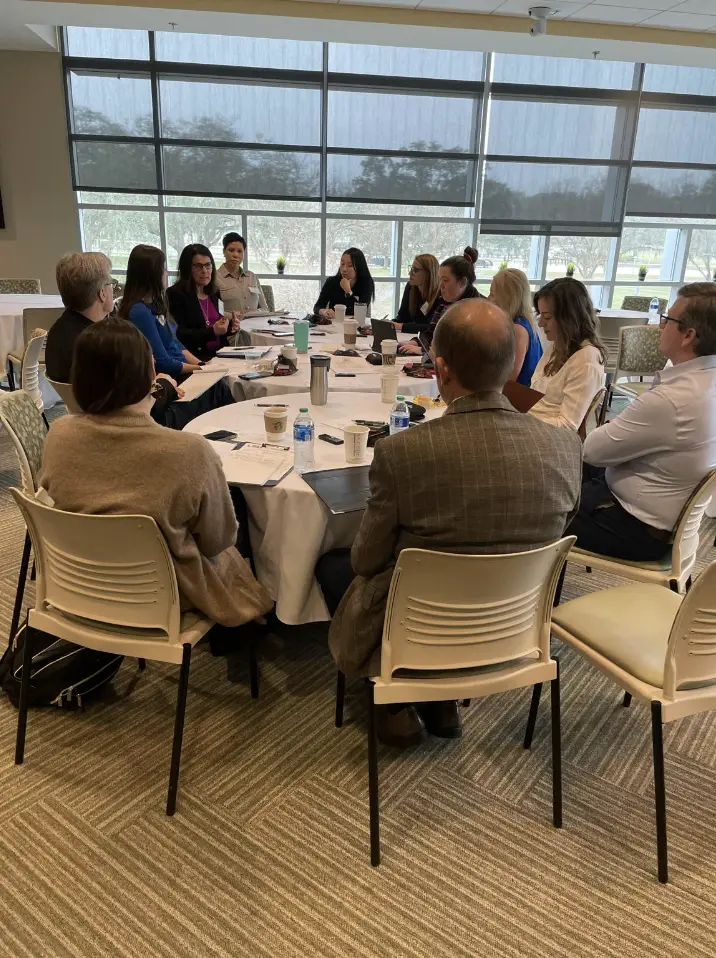 Academic institutions will become the market research arms for corporate 
The increase of human behavior research on campuses will drive collaboration between academia and industry unlike anything we've seen before. The lab creates a symbiotic relationship that enables universities to develop niche expertise and market themselves as resources for businesses with research or insight needs.
USF is one example of this, carving out a niche in social marketing, particularly within public health, and building a mutually-beneficial partnership with the state's Department of Health. UNO has done similar with Union Pacific.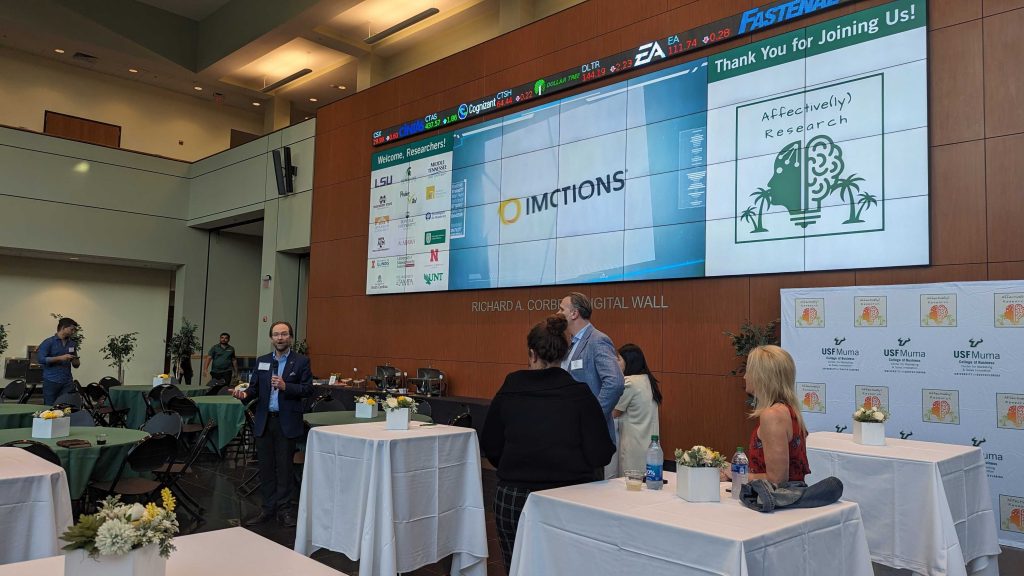 For institutions, these public grants and industry partnerships are a critical source of not only funding so that the lab can self-sustain and scale, but also additional revenue.
Industry projects have been an integral part of funding and growing the CAB Lab. The key is doing good work and establishing good relationships, so they'll want to keep coming back again and again. Companies like when there is a structure in place.

Debbie O'Malley, Lab Director at UNO
For businesses, these partnerships can be an efficient way to gain valuable market research and consumer insights. A deeper understanding of consumer decision-making and behavior can help inform business decisions and even impact the bottom line.
Ryan Garner, Director of Research and Consumer Analytics at Revenue Management Solutions who partners with USF's Center for Marketing and Sales Innovation Lab to conduct research for major restaurant groups, spoke to the power of these insights on business. "We use biometric insights to help restaurants re-engineer and optimize their menu designs. What we've noticed is restaurants are not only becoming more profitable through menu engineering, but are even claiming market share."