Marco Palma, a professor of Agricultural Economics in the College of Agriculture and Life Sciences at Texas A&M University, published 13 research papers last year – nearly five times more than the average of a research professor. This year, Palma is on track to publish a similar amount again.
His secret? Texas A&M's Human Behavior Lab.
Palma and his colleagues including Drs. Ribera and Hall have built one of the largest human behavior research labs in the world, equipped with some of the most advanced biosensor technologies, to understand how context and emotions influence human behavior. It has produced groundbreaking research for the university, partnerships with some of the most famous brands in the world, and learning opportunities for those across the A&M campus. This work has spidered into an amazing network of researchers, all across the country, on campus and off – all with ties back to the lab that Palma and colleagues started.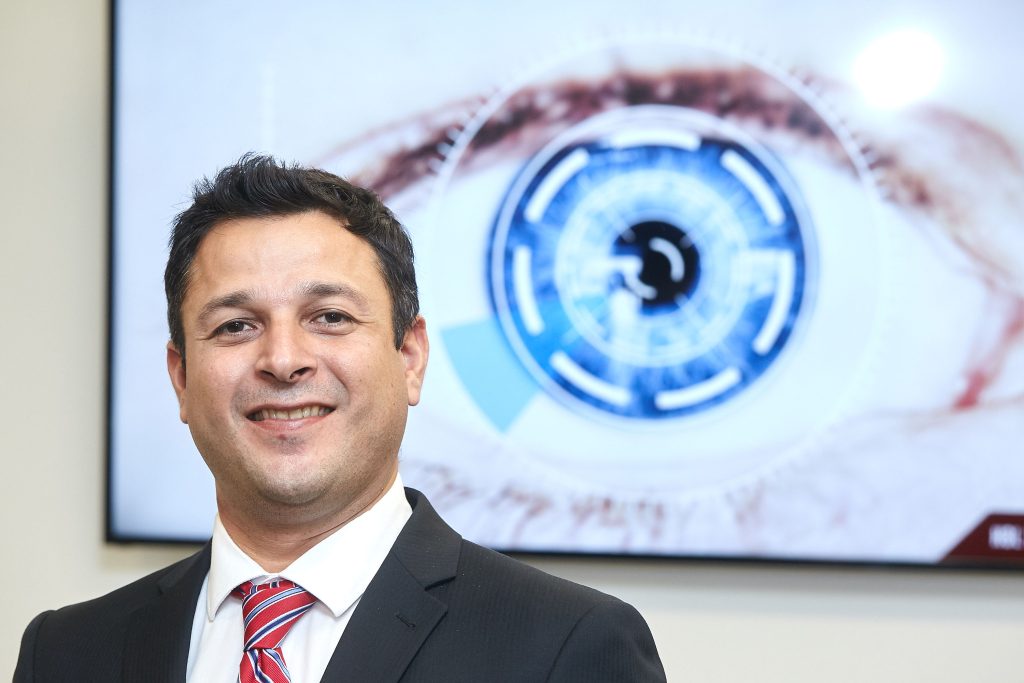 Dr. Marco Palma, Professor and Director of the Human Behavior Laboratory at Texas A&M University
"The lab is the lynchpin of interdisciplinary collaboration, bringing together researchers from different fields, bound together through a common interest: human behavior," said Palma. "The application of biometric technology is virtually limitless…we can plug into any field where emotions play a significant role in human decision making."
While Palma's network stands out for its size and scope, it's part of a bigger ecosystem that we continue to see: universities partnering together to study and understand human behavior. Using multimodal technologies that allow them to gain unparalleled insight into why humans make the decisions they do. Additionally, this network has helped educate new institutions and researchers as they seek to adopt and expand the use of multimodal technologies.
The multiplier effect
Key to the growth, scale, and longevity of this network is the ability to train students in the lab, where they learn how to use biometric technologies, and then carry those unique skills with them wherever they go. According to Jeff Pool, the Human Behavior Lab's program manager, "It's exciting when we see students take their expertise and bring it to industry, but even more exciting when students stay in academia because it gives us the chance to expand our network to new schools, reach more students and collaborate with different disciplines."
This has been the case for a number of the lab's past graduate students, including Melinda Knuth, who is now an assistant professor in Horticultural Science at North Carolina State University. As one of Palma's first Ph.D. students to use the Human Behavior Lab, Knuth went on to do postdoctoral research at the University of Florida – where she became one of only a handful of horticulturalists who specialized in human behavior research – before heading to NC State.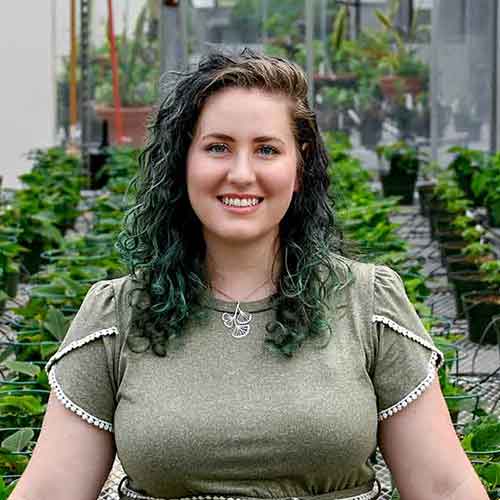 Melinda Knuth, Assistant Professor in Horticultural Science at NCSU
Knuth's unique skill set is what helped her land her most recent position. "Not many of us in horticulture are looking at how people and plant interactions are influenced by human behavior, or how plants impact human behavior," said Knuth. "My training in human behavior research was a big draw not just for the Horticultural Science department, but also the university because it opened doors for more interdisciplinary work across campus and other universities. I can collaborate with economists, marketers, neurologists…pretty much anyone dealing with human behavior."
Benefits of a collaborative network
This network provides immense benefits to participating researchers and institutions. Researchers can develop:
Quicker, more compelling research: Multidisciplinary research means there are more experts contributing to grantsmanship, research, writing and publishing, which makes for a more efficient process. It also means that research can be published in multiple, diverse publications, increasing the number of times researchers are cited.
Greater influence on campus: With more research comes greater opportunity for academics to advance their profile and influence. More awards, bigger grants, and stronger relationships, all of which can increase chances of tenure and raise the overall perception of the university.
Stronger relationships: Knuth, Palma, and Pool have all cited their collaborative work as a key factor in building stronger relationships across campus – with students, other departments, deans, and even donors and partner institutions. It's also key in recruiting new students and faculty from outside campus walls. At A&M, the Department of Agricultural Economics recently hired two new faculty members, Dr Paul Feldman, and Dr Marissa Lepper.
"The lab opens up opportunities to do better and more interesting research with people and partners you may never have imagined working with. And with every collaborative success, administrators, deans and donors take notice."

Jeff Pool, TAMU Human Behavior Lab program manager
Institutions can:
Become a valuable resource for commercial partnerships: Institutions with labs – and the underpinning expertise – for human behavior research can be a key asset for businesses who want to gain deeper, more meaningful insights into their customers.
Develop more diverse education experiences: Students are exposed to different disciplines that they likely otherwise would have not been exposed to, creating diverse learning experiences that can lead to new opportunities. Knuth, for example, is seeing more of her horticultural students take business and marketing classes as a result of the lab exposing them to the human component of plants.
"Students are becoming more well-rounded. My students are gaining interest in the more business side of horticulture, while students in other departments like psychology are gaining interest in horticulture and how plants impact their line of study and work."

Melinda Knuth, Assistant Professor in Horticultural Science at North Carolina State University
Increase competitiveness: Using the lab – and its subsequent learning, networking, and research opportunities – as a powerful differentiator, universities can become more competitive for students, faculty, grants, and rankings.
While Palma is proud of the number of research papers, awards, and speaker invitations when asked what he's most passionate and proud of: mentorship and partnership.
"One of the greatest benefits of our lab is the mentorship that comes along with it and the ability to teach students a valuable skill and then one day be able to partner back with them. It's a powerful way for students and advisors to stay connected and do better research with more people you enjoy." Palma and his research team have partnered with nearly 100 researchers, professors, and graduate students across the Texas A&M University System, and several more outside the A&M campus. And that…is a number Palma is most excited to see grow.