Editor's note: this guest post has been written for iMotions by our longtime client, Jasna Stoimirovska Velichkov. The founder of AREL Neuromarketing, Jasna has been working in consumer behavior for over a decade and has been an iMotions client since 2018. She continues to blaze trails within food and beverage research as North Macedonia's first and foremost neuromarketing firm. In this piece, she outlines some trends she's spotted in the field and gives advice to other market researchers looking to employ biosensors and neuroscience research methods.
---
What changes have you seen in the field of market research between when you started your career and now?
One of the greatest changes I have seen since I started my career in market research around 15 years ago is related to the data collection methods. Since then, the market research field has become ever more interdisciplinary. We now combine the techniques of neuroscience and psychology in order to perform marketing research and support companies in understanding buyer's emotions, memory, attention, and motivation – which are crucial for understanding the decision-making process.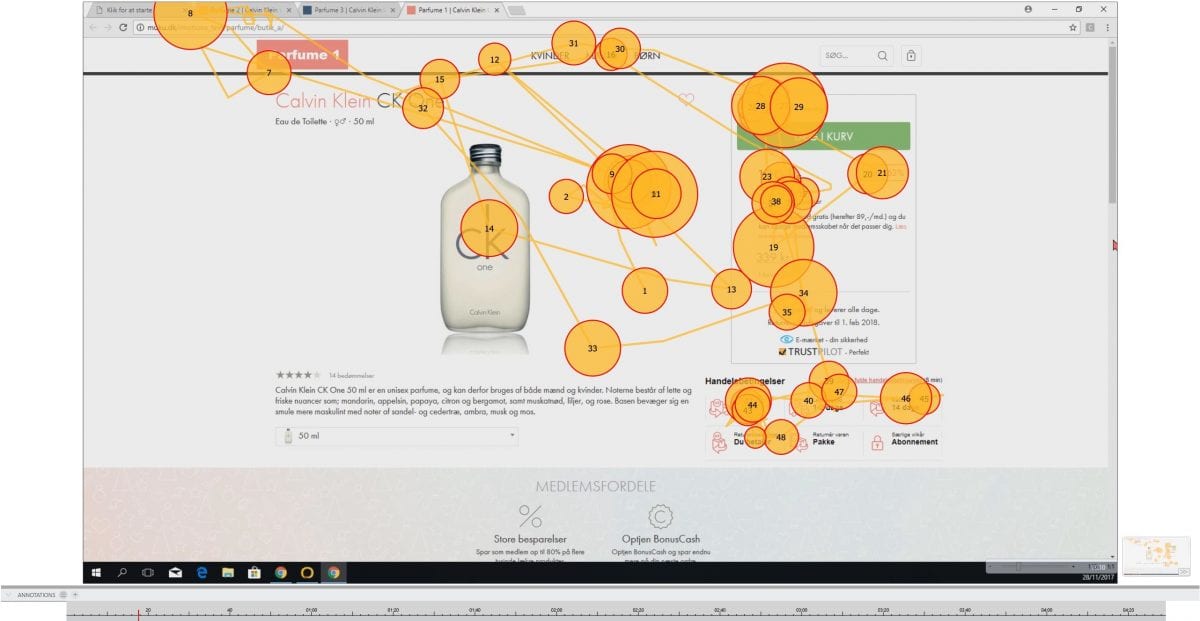 What the conventional market research methods have achieved until now, we are now taking to another level by using advanced biometric technology and AI to generate buyer's behavior insights based on scientific principles. I trust that market research will continue to evolve towards investigating the nonconscious and emotional data in order to accurately measure things that we once only assumed or intuitively believed to be true.
How prevalent would you say the use of biosensors and neuro/psychophysiological technologies is for market researchers? Is it a tool that is often reached for in a MR toolbox?
The advantages of using biosensor neuro/psychophysiological technologies in market research are obvious for both sides: value-add for products and services for the buyer, and increased return on investment in market research for companies. The reason behind the 'not so prevalent' use of these technologies is their limited availability. The biosensors and the data collection platforms are sophisticated and require a particular set of skills and expertise, followed by controlled research environment set-ups which require a certain investment. Therefore, the faster the field evolves (and services providers are on the rise), the more regular it will become among the tools for market research.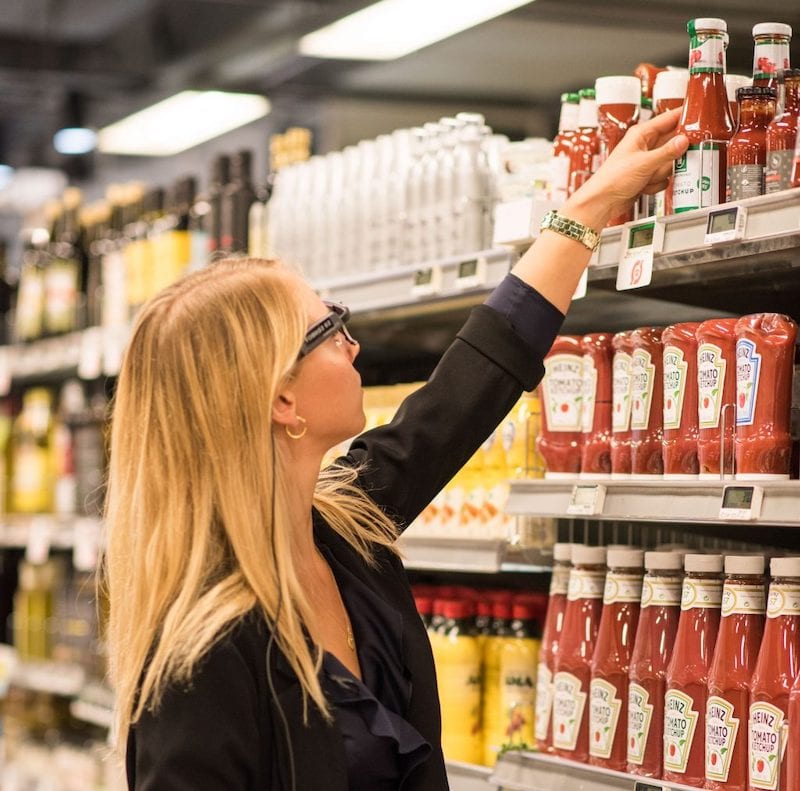 How do academia and the commercial sector interact and learn from each other with regards to neuromarketing?
As neuromarketing is a relatively new field, the cooperation between the academia and commercial sector is crucial for defining the neuromarketing industry standards. Having done academic research in this field myself, I can say that they are many theories and methods previously established by academia that neuromarketing has picked up and put into practice. On the other side, neuromarketing has provided objective and unbiased answers to outstanding questions and hypotheses. At AREL Neuromarketing we recognize this need for interaction and are constantly taking part in initiatives related to the academia-commercial sector cooperation. So far we have signed memorandums with state universities, private colleges, educational training centers etc. Some of our activities include project work, guest lecturing, providing materials for case studies, and we also have contracts for internships. All these efforts are in the interest of finding the future neuromarketers who will contribute towards the transformation of the market research industry in our country.
What trends should we be looking out for with regards to biometric research and neuroscience for consumer insights?
In the future, we can expect the link between neuromarketing and AI to become even more powerful. For neuromarketing, it's all about emotional AI for recognizing human emotions. Therefore, I am looking forward to the development of the next generation of smart algorithms that can perform analytical tasks and help us predict consumer behavior with even greater accuracy, but without forgetting the human lens needed for drawing true insights and conclusions from data.
In addition, with the rapid technological development we can also hope to see more advanced tools for measuring human physiological signals, and of course, adopt new and applicable neuroscience-based metrics as the field progresses.
What should every market researcher be thinking about if they are curious about neuromarketing? How can we get people to become fluent in these methodologies?
I would recommend two stages for this process. The first one is continuous education. Since neuromarketing is highly interdisciplinary, the reading and research should be split between behavioral economics, psychology, and cognitive neuroscience subjects. The second one is familiarization with the biosensors and devices used in the neuromarketing methodologies. To start with, try to join forces with a well-established neuromarketing company interested in exchanging market research skills with you. Or join a training scheme/academy where you can gain practical knowledge in analyzing data with biosensors.
Download iMotions Neuromarketing Brochure
iMotions is the world's leading biosensor platform.
Learn more about how iMotions can help you with your neuromarketing work and research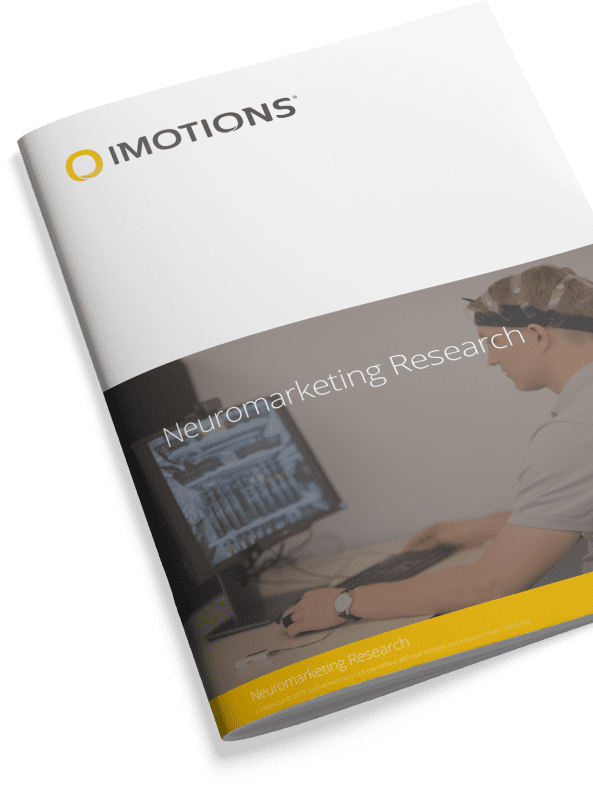 Eye Tracking Glasses
The Complete Pocket Guide
35 pages of comprehensive eye tracking material
Technical overview of hardware
Learn how to take your research to the next level