Recent news has put the world of eye tracking – and by extension, biosensors – back into the spotlight again. Apple recently acquired SensoMotoric Instruments, a German company 26 years in the making that specializes in eye tracking hardware.
While the exact details of the deal have not been publicly released, the move clearly indicates a greater interest in the integration of biosensors into the technological sphere (Facebook's acquisition of EyeTribe and Google's takeover of Eyefluence further backs this up). This is encouraging news not only for the providers of biosensors and software, but also for the user.
If a billion-dollar company has made an investment into the eye tracking sphere, then you can expect this to become a big thing – when several other billion-dollar companies follow suit, you can expect this to be world-changing. The greater investment, and consequent development, of eye tracking and other biosensors means that we're likely to see more and more improvements of these technologies in the months and years to come.
Beyond Eye Tracking
But what will Apple use these tools for? All signs point to the further development of augmented reality (AR), which involves the integration of the digital world with the real world. This is a technological leap forward – of which Tim Cook (CEO of Apple) has stated "I am so excited about it, I just want to yell out and scream". That kind of statement should spark some interest, to say the least.
It would appear that each company that has acquired an eye tracking company has done so in an effort to primarily bolster their AR or VR efforts, and to provide a better collaboration between human and machine. It was only last year that Apple bought Emotient, a facial expression analysis company. It seems only a matter of time before other biosensors are integrated into the technology that we use – eye tracking could well just be the start.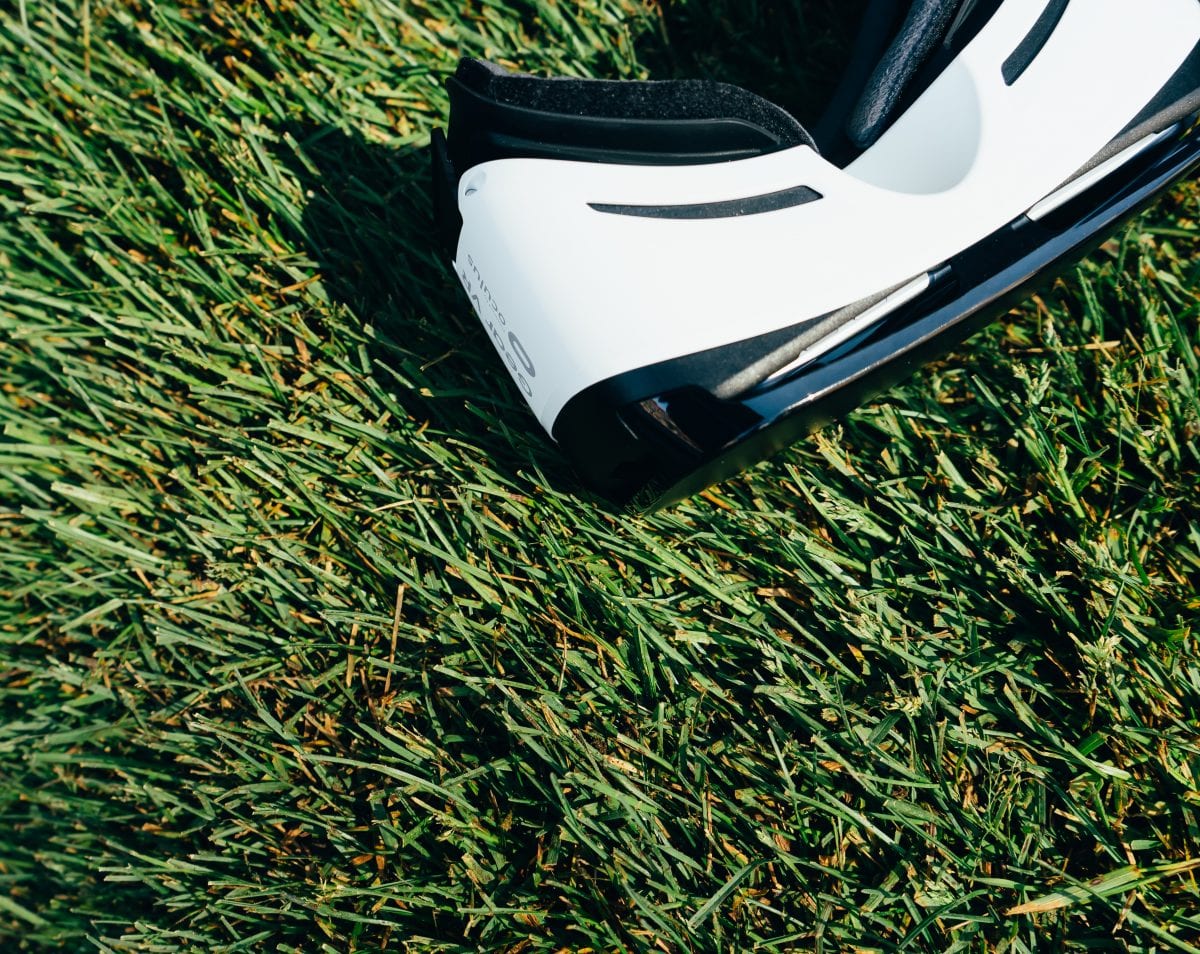 What Does This Mean for the Field of Eye Tracking?
Such interest and investment clearly tells us that biosensors are valued, and will be a concrete part of future technology. We are beginning to see how this deeper way of understanding humans is breaking through to the mainstream. By collecting the subconsciously generated signals generated by the body, companies and researchers alike are able to understand, and better respond to, the needs and wants of people.
Going towards a future that prizes enjoyable and smooth human experience in a variety of environments (whether it's with mobile devices, in the grocery store, and beyond) is something that everyone can look forward to, and will be made possible by the use and findings of biosensors.
What Does This Mean for Current SMI Customers?
As for current SMI customers – the immediate future could well present some challenges. Support for existing products will likely discontinue after a while, leaving researchers without support. The continuous development that had previously been part of the customer experience with SMI will also eventually come to a halt. Because of these likely changes, SMI customers will have to forge a new path forwards.
For now, the devices are of course excellent eye trackers, and as hardware they will remain worthwhile using. On the software side, current SMI customers may want to switch, to ensure that the most advanced and up-to-date methods are available to them (not to mention the otherwise lacking software support).
For those who are in the process of procurement or even waiting on funding that includes details of SMI eye trackers, the same high-level quality research is possible through the following companies (among others), filling the gap that SMI leaves behind:
EyeTech
GazePoint
SmartEye
EyeLink
Pupil Labs
Of course, the exact eye tracker that you need will depend on your research question, so you can always reach out to us to discuss the best fit for you.
The Importance of Hardware Agnostic Software
With the spate of recent acquisitions of eye tracking hardware companies, it seems to be only a matter of time before the next company is picked up. This will inevitably come with the same problems that some SMI customers are facing today – an uncertain future for the work that they have completed, and will do – with data stored in soon-to-be outdated software. As an independent software provider, we are able to provide a solution that can ensure lasting support; iMotions is hardware agnostic, meaning that support and integration for multiple devices is always possible and maintained.
iMotions already offers native integration with SMI devices, and our software is constantly being developed and pushed forwards – we anticipate that this support will continue well into the future. So for those of you who use SMI and iMotions, there are no roadblocks in your way – everything is business as normal. For those who want to ensure an ongoing legacy with eye tracking research and work, iMotions therefore offers a straightforward transition to advanced eye tracking software – with the option to expand into other biosensors, if desired.
For SMI devices, iMotions integrates with the following:
SMI iView X Red @60Hz
SMI iView X Red @60Hz
SMI iView X Red USB @60Hz
SMI iView X Red USB @60Hz
SMI iView X Red USB @120Hz
SMI iView X Red M @60Hz
SMI iView X Red M @120Hz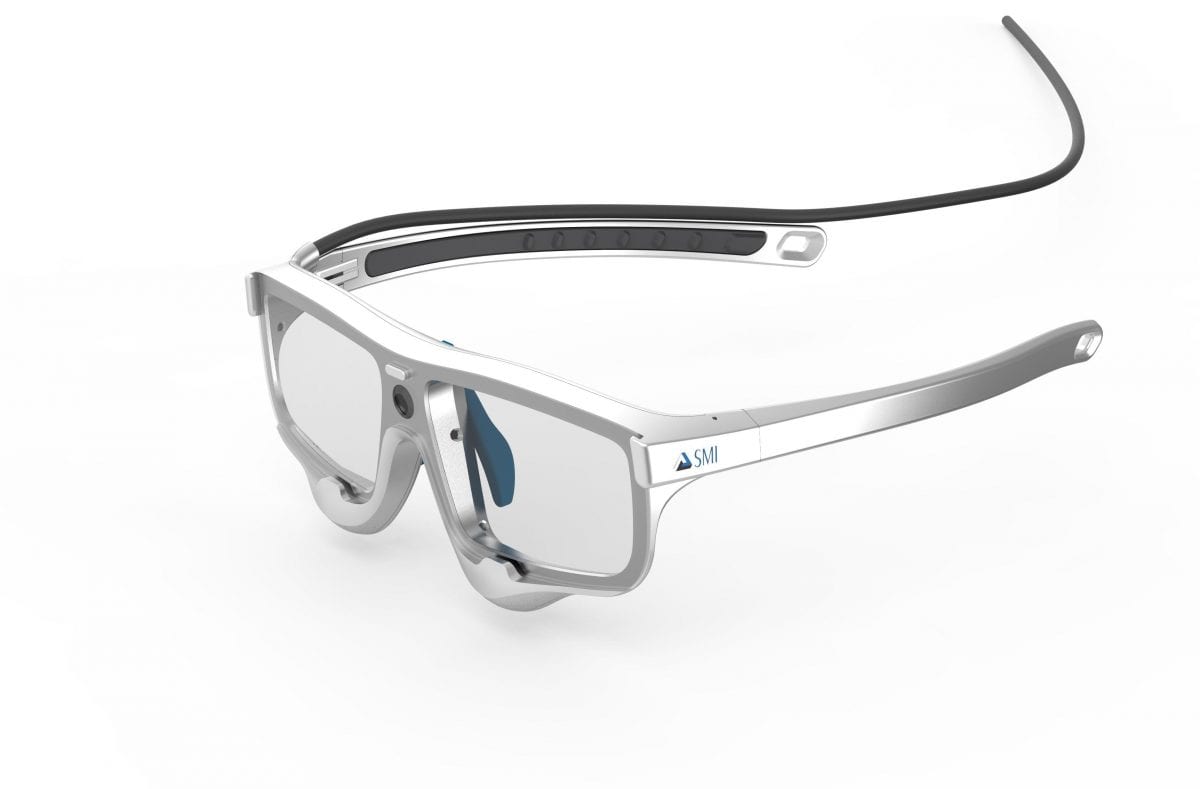 With the iMotions software, any of these eye trackers can be used, and the data analyzed. As always, the eye tracking devices can be synchronized directly in iMotions with other biosensors (such as facial expression analysis, galvanic skin response, EEG, and many, many more).
By choosing a software provider that allows such flexibility, aspects of work such as backwards-compatibility and flexibility are always maintained, which ensures the safety of your work and research going forwards.
iMotions is also here to provide new and incisive solutions should SMI customers wish to use alternative hardware going forward (we already offer native integrations with the leading eye tracking hardware companies, such as Gazepoint, and EyeTech, to name just a few). We are here to support and advance your work with eye tracking, in whatever form that takes, well into the future.
While we'll have to wait and see exactly what SMI and Apple produce for the technology of the future, there is one thing that is certain – biosensors will be at the very heart of it.