When deciding to integrate eye tracking into any data collection/research setup, there are several things to consider before committing to an eye tracking hardware purchase. To help you navigate this specialized area of research software, hardware, and best practices, we bring you a guide to selecting eye tracking solutions. Getting a thorough understanding of the field and the applications of eye tracking is important, as there is a wide array of different options to choose from.
Initially, the choice of which eye tracking platform to use is the most fundamental one. There are 4 main ways of conducting eye tracking studies and they are:
A Guide to Selecting Eye Tracking Solutions
If eye tracking is the right solution for you, then have a look at this comprehensive guide to selecting the right eye tracking solution for your data collection, which was made by our colleagues at Smart Eye. This handy guide will take you through all the fundamental aspects of eye tracking, including potential pitfalls, best practices, and selecting the right eye tracking solution. It should be noted that this guide focuses on screen-based eye tracking as Smart Eye is a premier producer of screen-based eye tracking equipment, but the content of this guide is valuable to all users of eye tracking technology.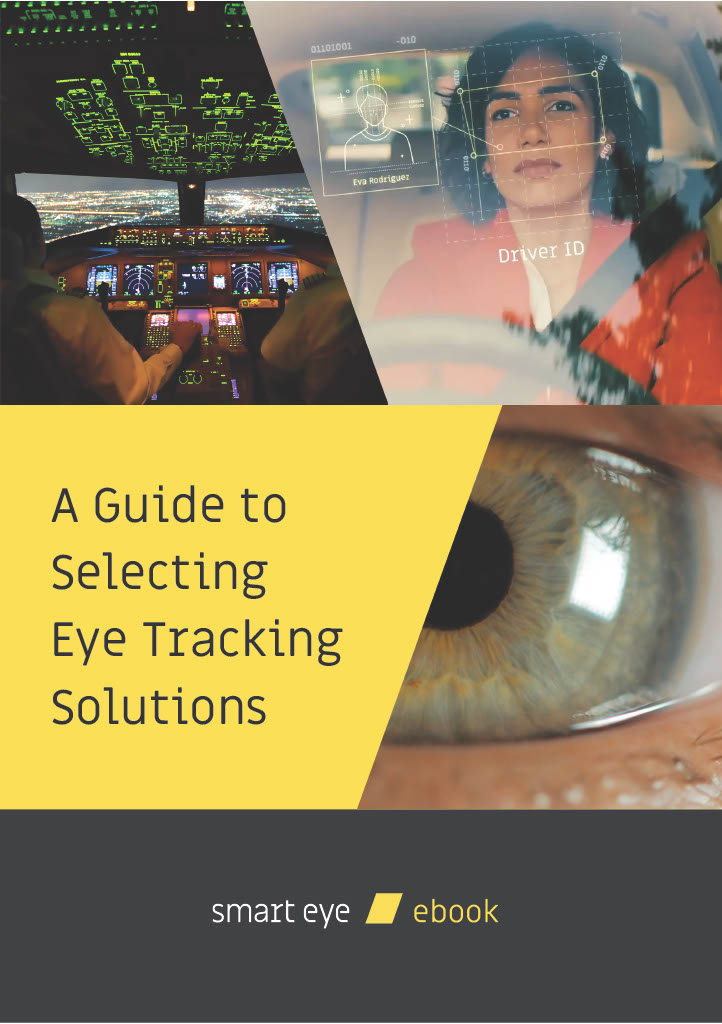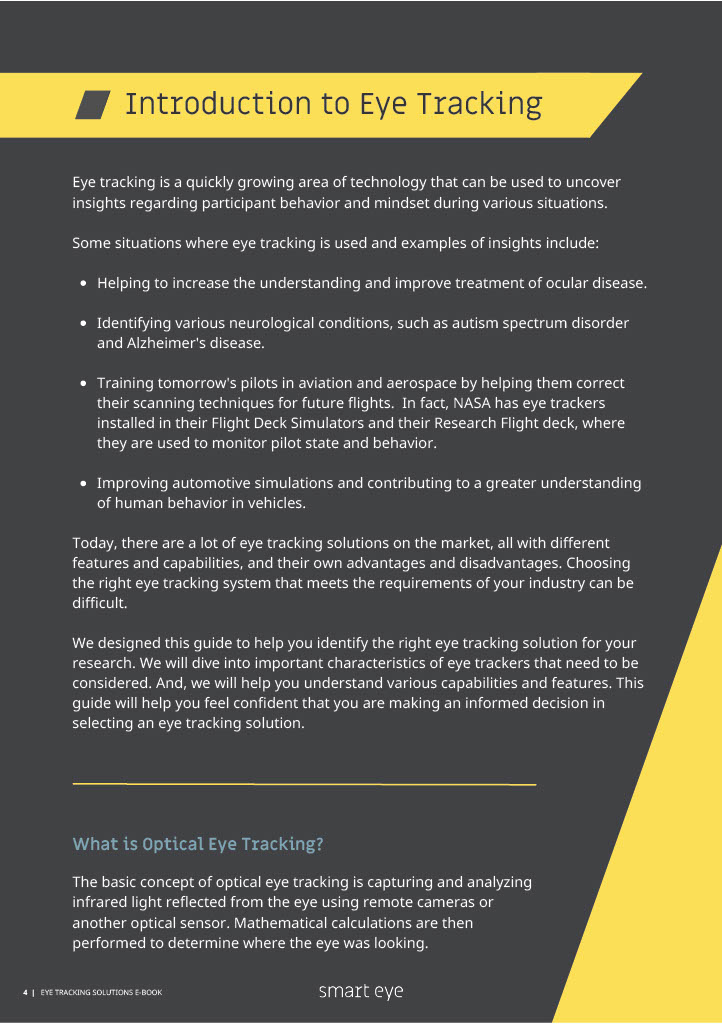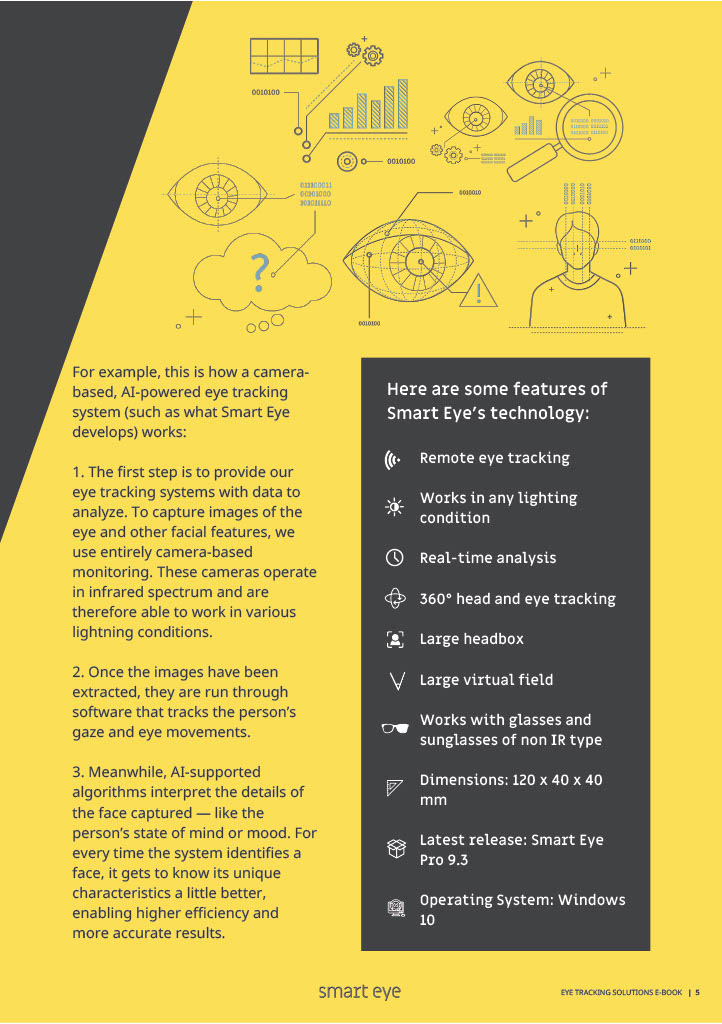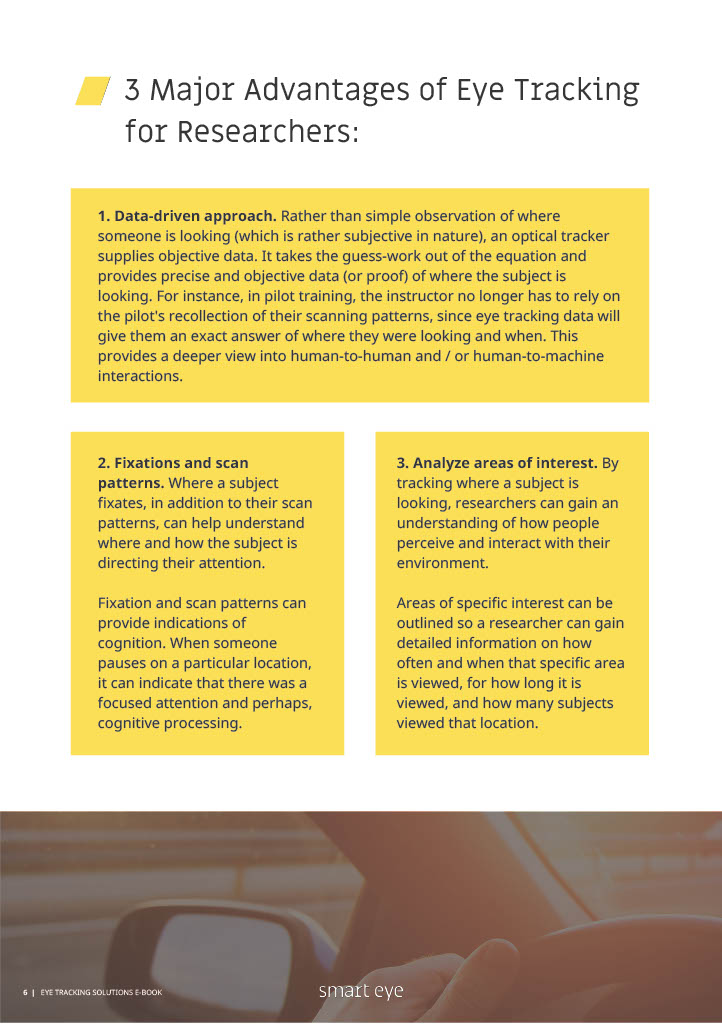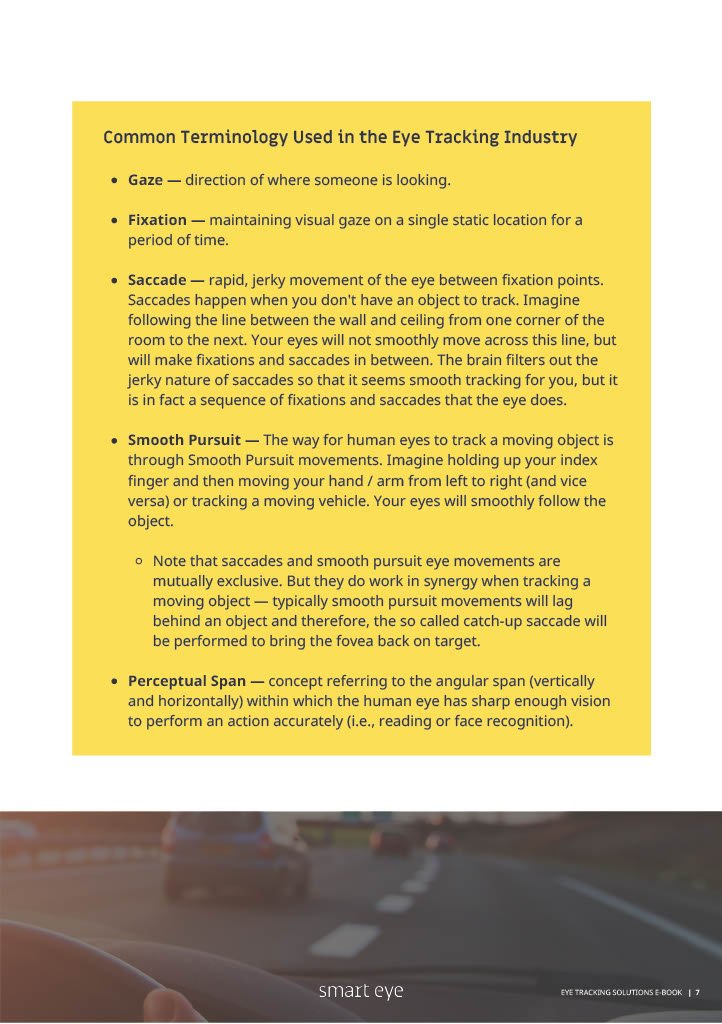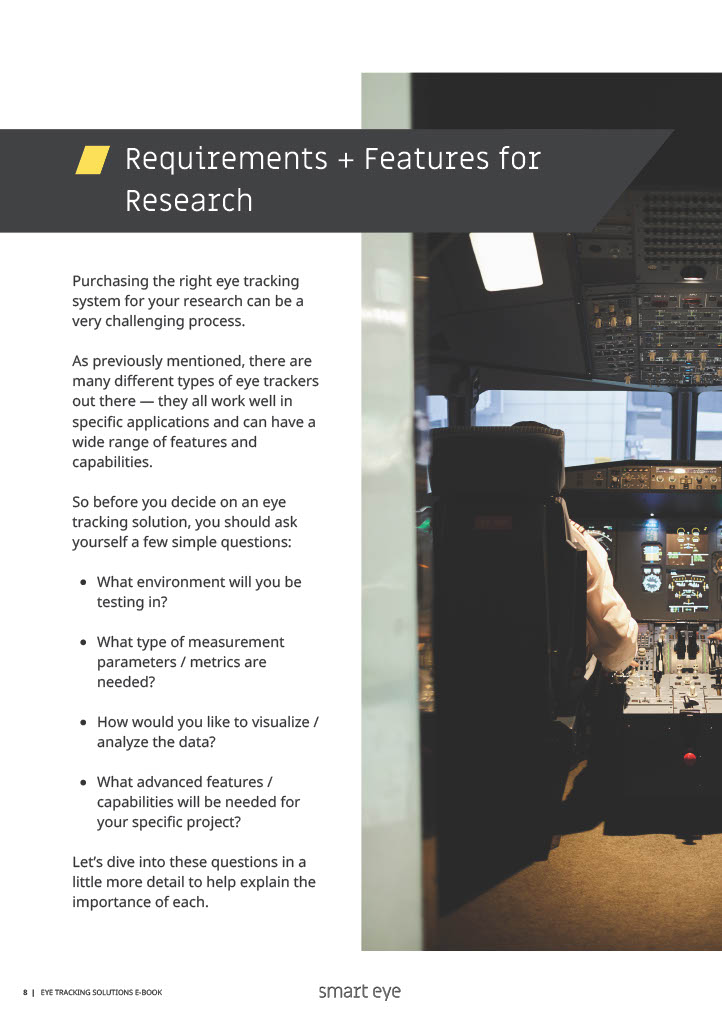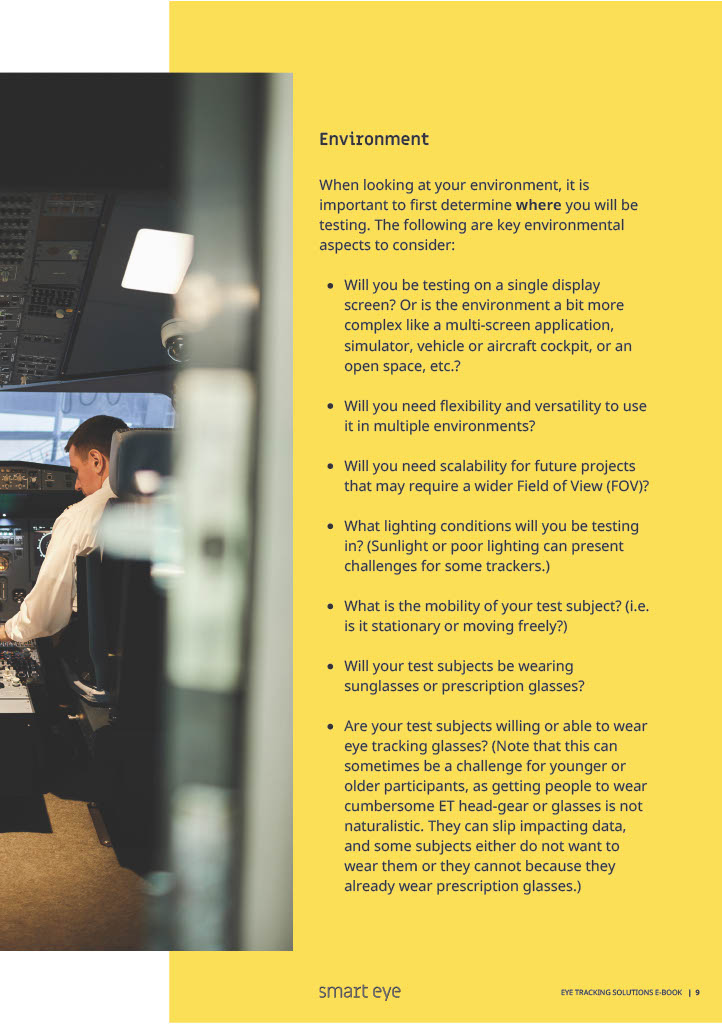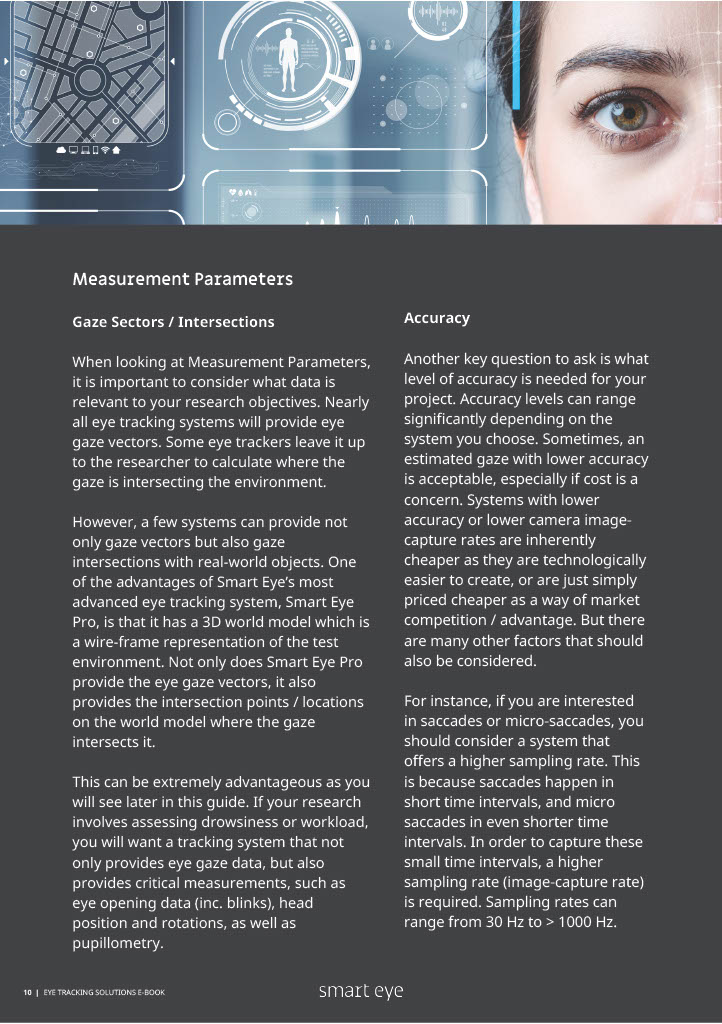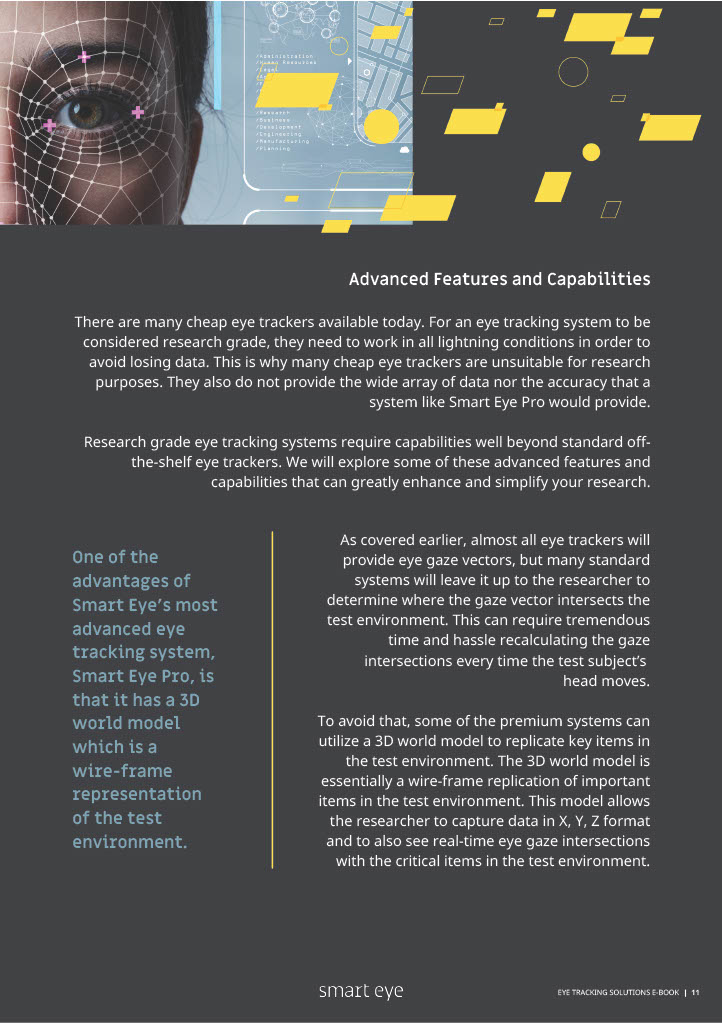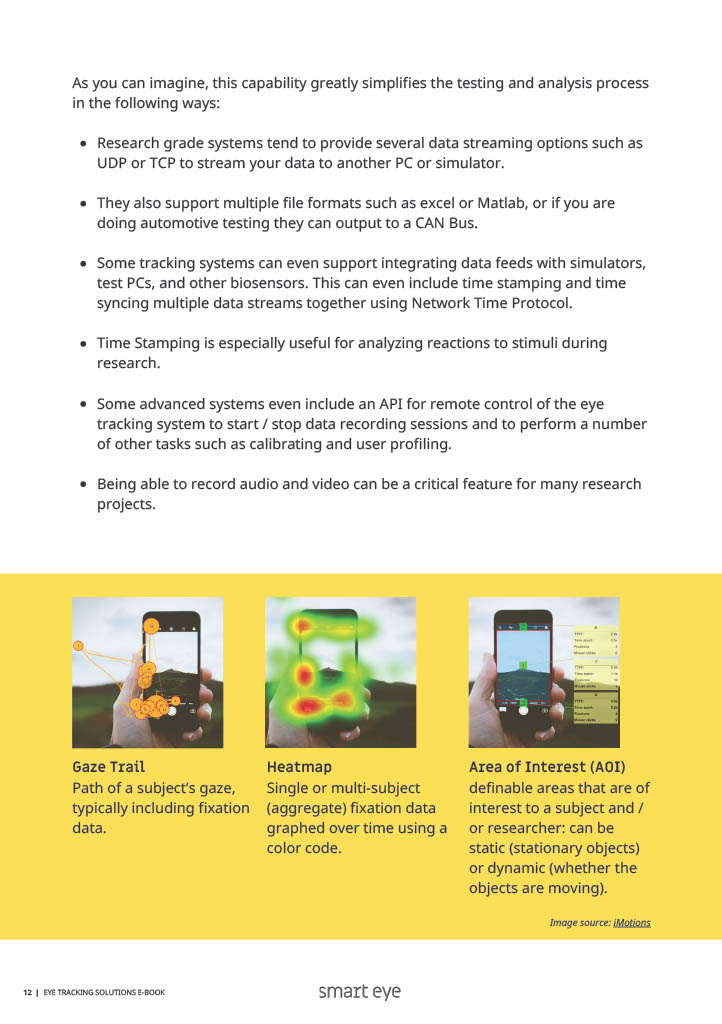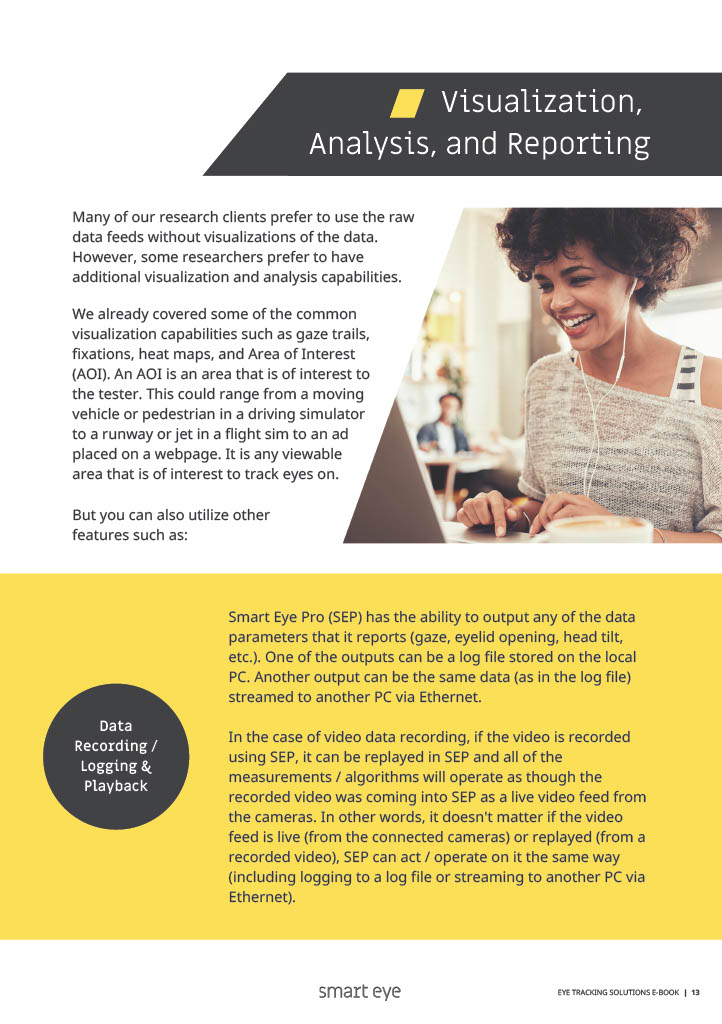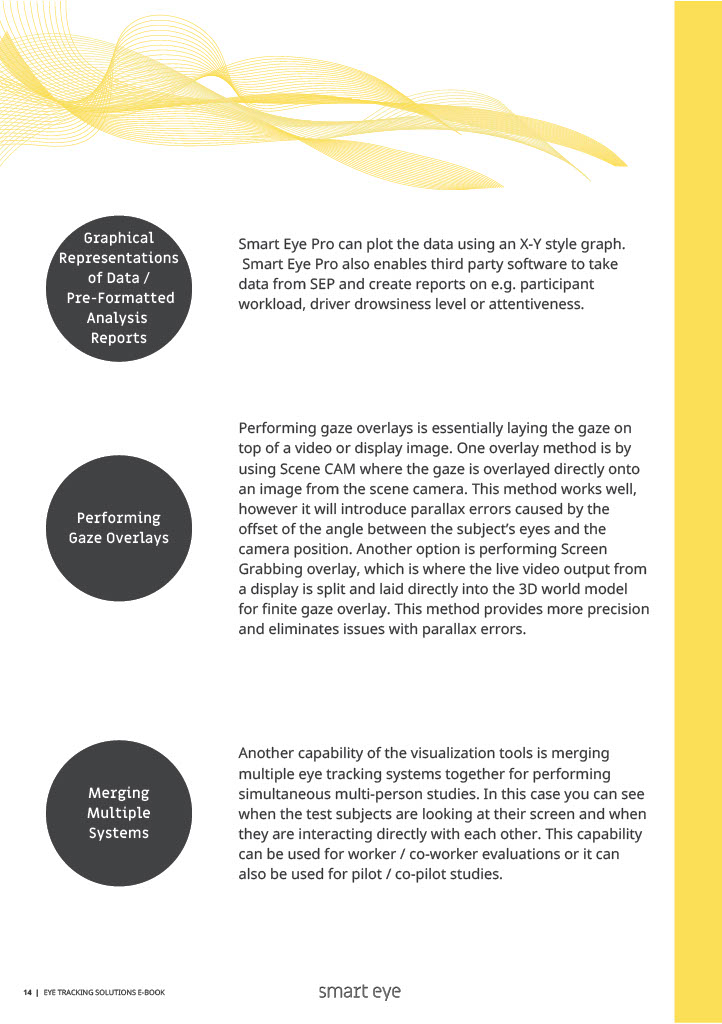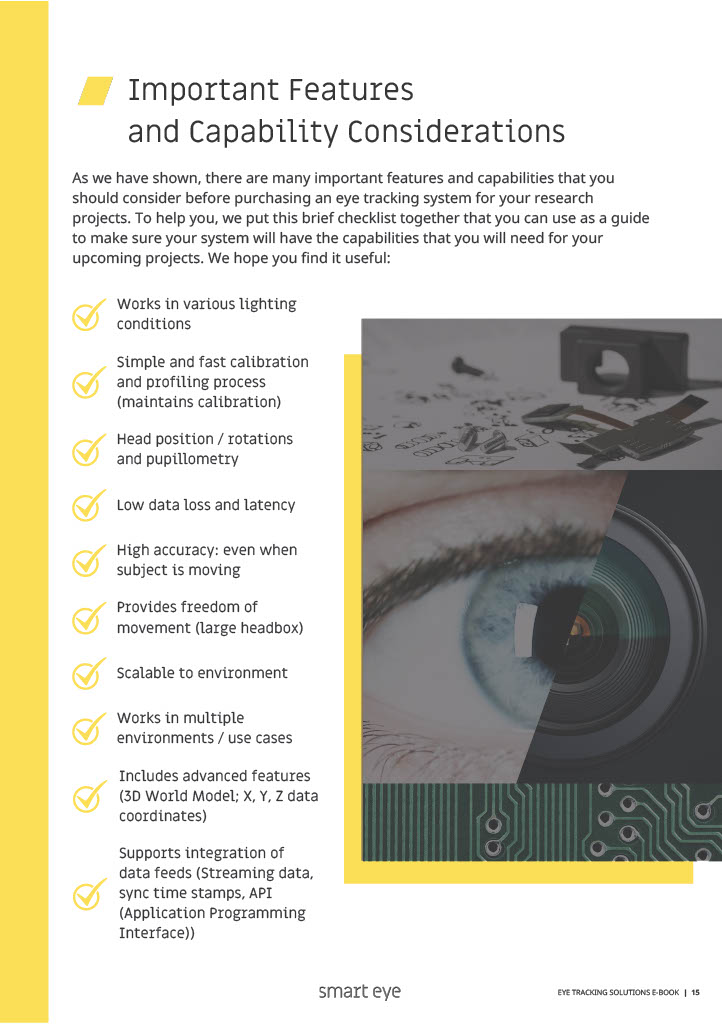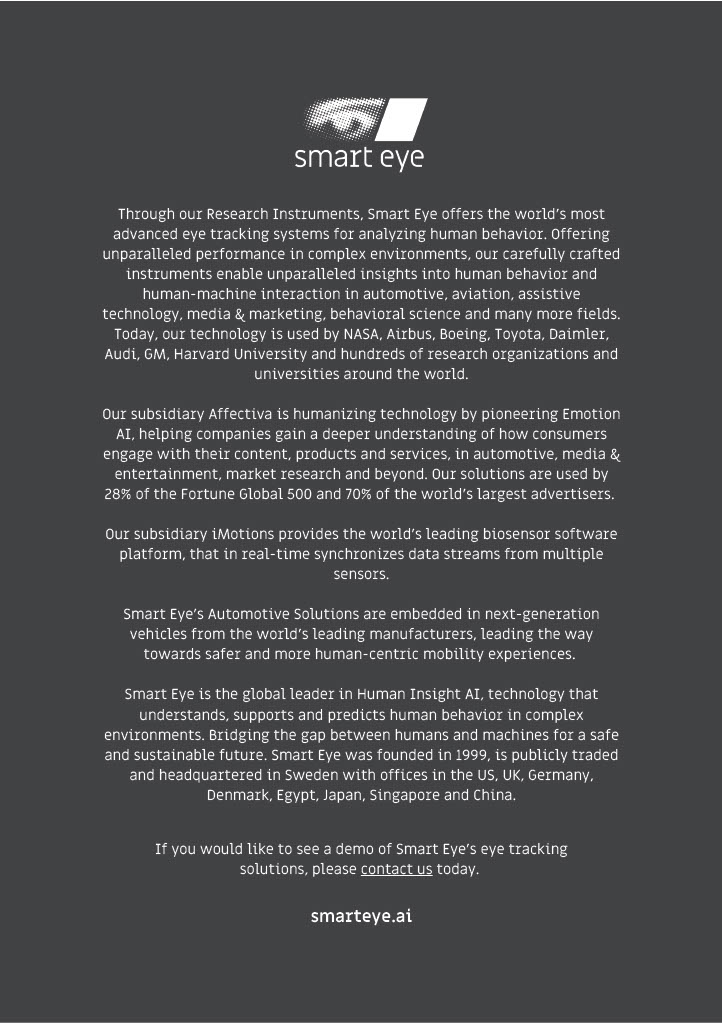 We hope you found this guide to selecting eye tracking solutions informative and useful. Should you want to download the guide in its entirety for future reference you can do so from here.
If you are curious to dive deeper into the joys of eye tracking, you can read our Complete Guide to Eye Tracking, or take a look at the 5 essentials for an optimal eye tracking research setup.