As the COVID-19 crisis continues to keep many quarantined, effective mobile advertising becomes crucial.
The COVID-19 pandemic has been a challenging time for all industries, but for mobile marketers, the circumstances have proven to be somewhat favorable with more consumers on their phones and engaging with media than ever before. A survey by InMobi [1] found that 70% of U.S. consumers in areas under lockdown were spending more time on their phones and just over half of consumers increased spending in some way.
This article summarizes the current trends in mobile usage and how neuroscience can help marketers optimize the mobile experience.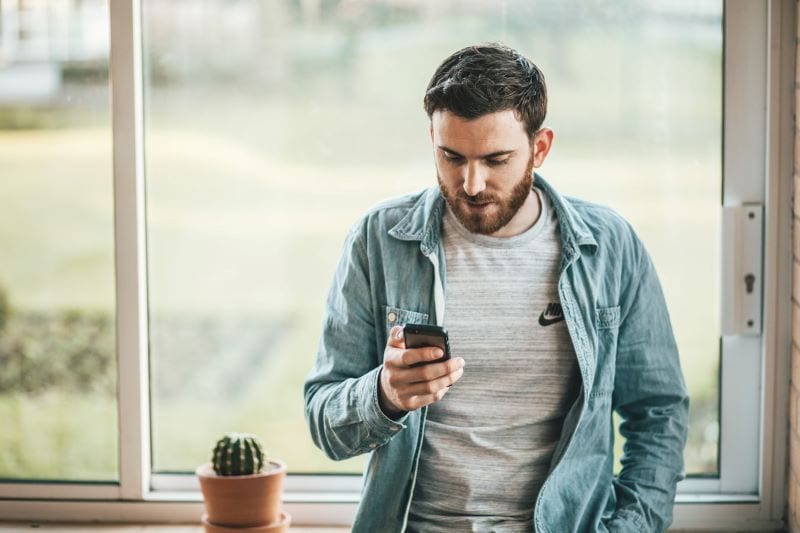 Trends in Mobile Marketing
Data on advertising spend shows marketers are in tune with the pandemic's effects. Despite the economic downturn and several strains on marketing budgets, mobile marketing has remained largely steadfast.
According to a PubMatic study [2] , mobile was less impacted by COVID-19, with ad spend falling just 15 percent post-impact (compared to desktop ad spending which fell 25 percent). As a result, the shift from desktop (and other digital mediums like TV) to mobile has accelerated, creating an unprecedented potential for brands and businesses to expand their reach via mobile.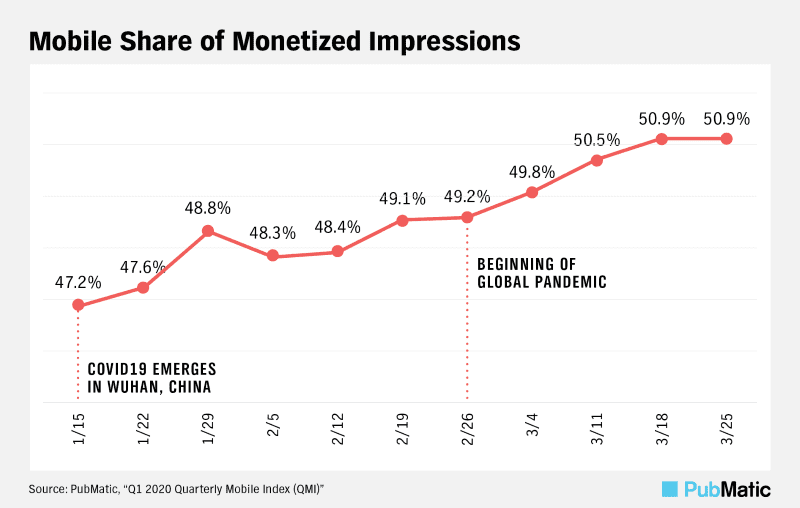 With this expanded reach, it is critical marketers deploy strategies that are effective in engaging with users on their mobile devices, and not just taking ads from other platforms and putting them on mobile.
This is especially true as it relates to video ads – which continue to outperform image ads – and the format in which they are delivered and the placement of their content. To accomplish that, marketers need to understand more than what consumers may be able to tell them.
They need to understand what consumers can't, or won't, tell them by tapping into the subconscious: the implicit responses and automatic reactions that lie outside of a consumer's awareness. In other words, how users really feel when they first experience and interact with an ad.
How Neuroscience can enhance Mobile Ads
Neuroscience technologies, unlike surveys and other self-reported measures that elicit conscious responses, can capture these emotional elements that are so highly influential and essential in decision-making.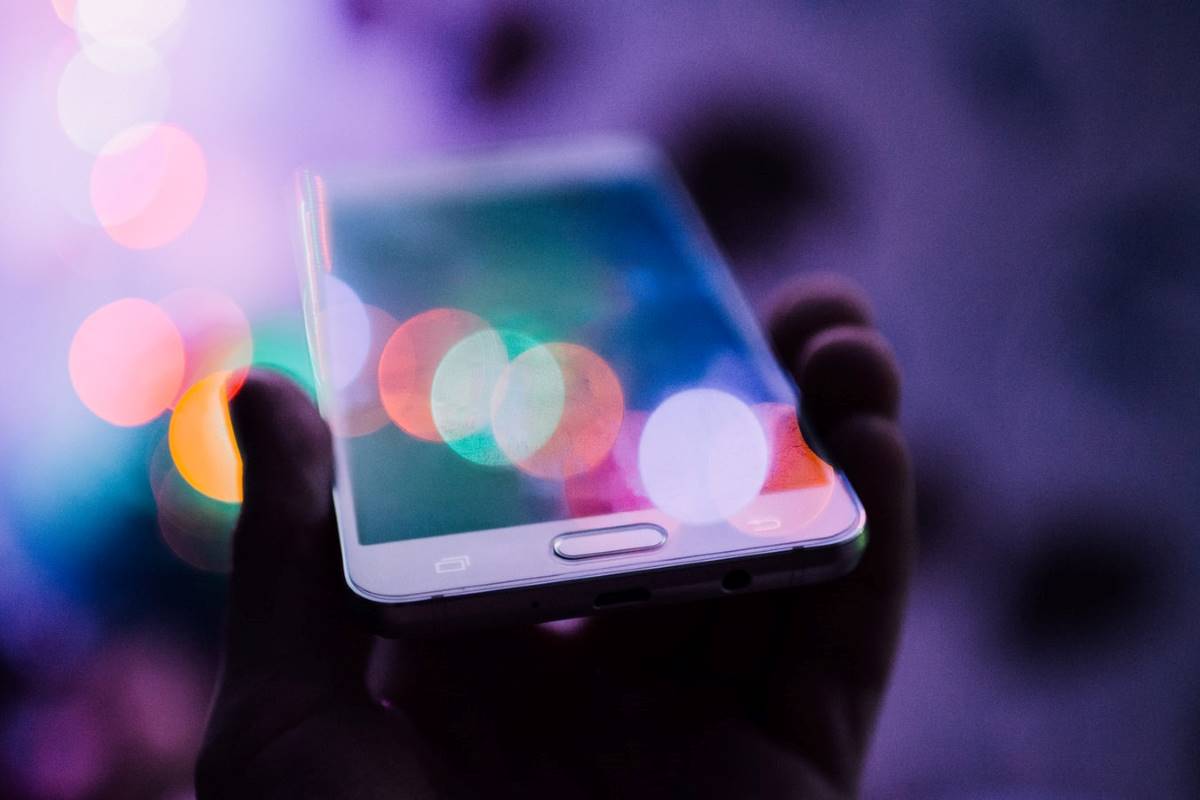 Neuroscience can provide a window into consumer behavior to help yield meaningful changes and results as it relates to ad performance and effectiveness. Research from Dartmouth and Merchant Mechanics [3] , which used neuroscience technology from iMotions to assess the attention, engagement, and emotions users had toward different ad placements and delivery mechanisms, revealed three best practices mobile marketers can leverage to increase engagement/effectiveness and ensure a positive user experience.
Three Best practices for Mobile Marketers
There are several different forms of ad delivery that exist, leveraging factors like placement (pre-roll, in-stream and pop-up), incentivization (with and without reward) and user autonomy (autoplay versus click-to-play). And there's an inverse relationship between disruption and performance – with the least disruptive generating the longest gaze and most positive emotions.
Limit disruption for better engagement
Pre-roll autoplay – top of page, before text, with automatic video and audio in which the user has the capability to scroll through
Pre-roll incentivized – top of page, before text, and offering users an incentive to watch the video or scroll through
In-stream autoplay – middle of text with automatic video and audio, which the user has that capacity to scroll past. Video then appears as a thumbnail on the page
In-stream pop-up – middle of the text with automatic video and audio that the user can close by tapping on an X sign
In-stream autoplay with click-to-play sound – middle of the text with video that plays automatically and allows users to add audio
In-stream click to play – middle of the text that users can choose to play or close
Check out the Publication: How Advertisers Can Keep Mobile Users Engaged and Reduce Video-Ad Blocking
Neuroscience research tells us that the use of disruptive delivery mechanisms tends to elicit strong negative emotions (annoyance, frustration, shock) from consumers, which, in turn, reduces exactly what advertisements are set out to achieve: brand equity and purchase intent.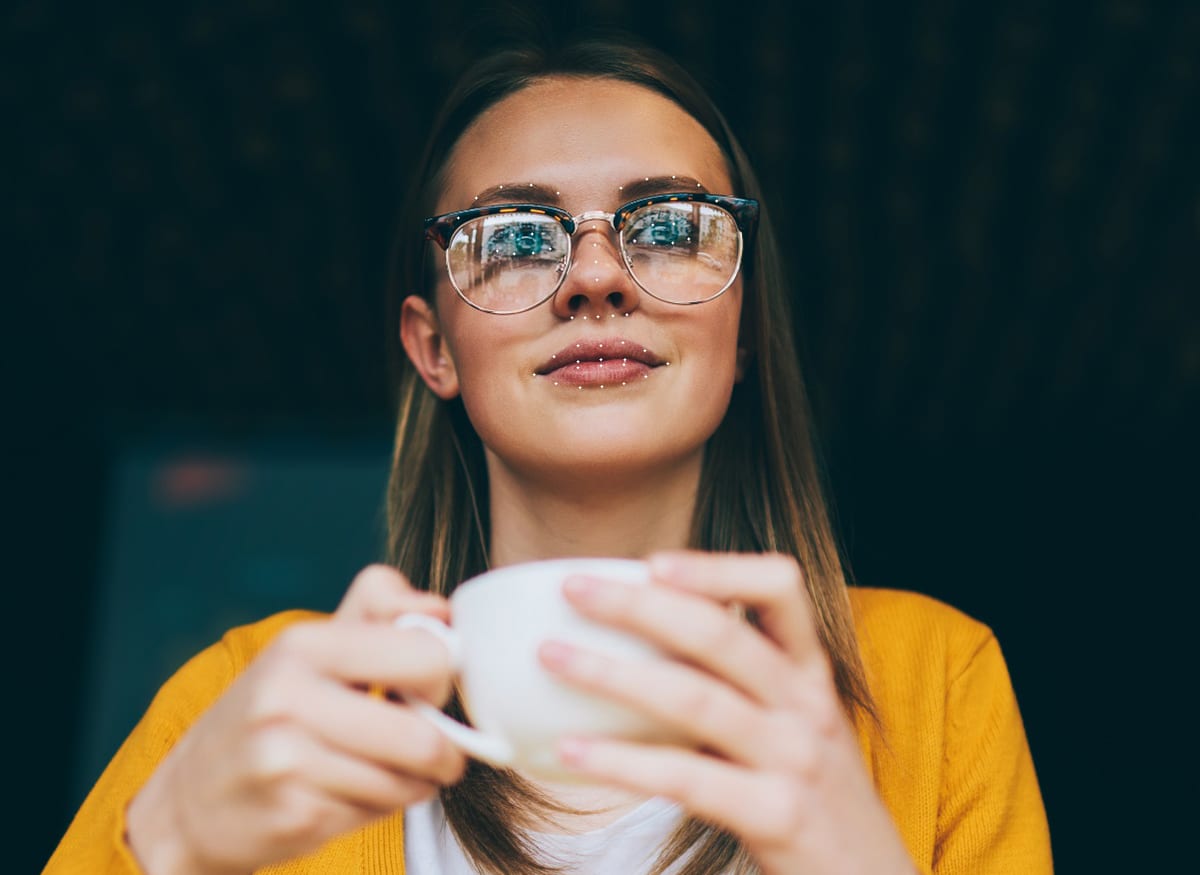 These emotions can be quantified using facial coding technology, which uses camera feeds to analyze how users respond to a stimulus like exposure to an ad.

Read more: How To Do: Ad Testing With Biometrics
In-stream ads, including pop-up ads, yielded a significant increase in negative facial expressions. This is due to the unexpectedness of the ads, which cause annoyance and frustration and leave consumers wanting to either exit out or scroll right through. Pre-roll ads, because they are less disruptive, elicited a decrease in negative affect compared to in-stream formats.
1. How to optimize Mobile Ad Placement
Ad placement also affects the extent to which we pay attention to ads. Eye tracking, which can measure how long a user spends with an ad, among other things, shows that formats presented prior to content consumption that do not startle or interrupt the user experience – such as pre-roll ads – are watched for longer periods of time (8.5 seconds) compared to in-stream formats, which are viewed for shorter amounts of time (4.4 seconds).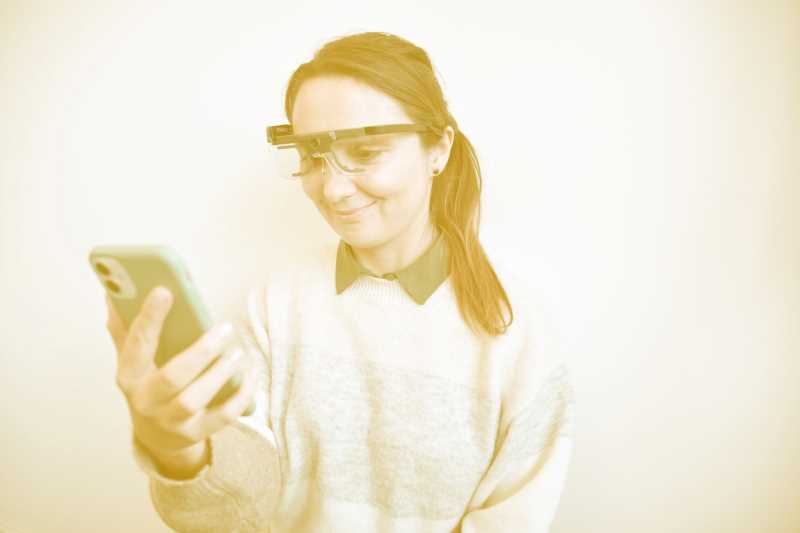 Check out: Introduction to Multi-Sensor Research
Of the in-stream ads, pop-ups were the most disruptive and had the lowest viewing time of all (2.5 seconds). For pre-roll ads, the combination of an attenuated negative reaction paired with increased visual attention translates directly to behavioral outcomes – more than one in four viewers who watched pre-roll ads have been reported to recall the brand and have positive perceptions about the ad's content. Meanwhile, 85% of viewers who saw mid-roll pop-up ads were the most likely to click on the ad to close it.
2. Incentivize viewing
While limiting disruption during delivery can improve ad effectiveness, incentives often can enhance it even further. In this way, payoff ads, an opt-in version of a pre-roll ad in which users are offered monetary incentive to engage or participate, are a highly effective delivery format for marketers to use when strategizing how best to share content and engage with consumers on mobile.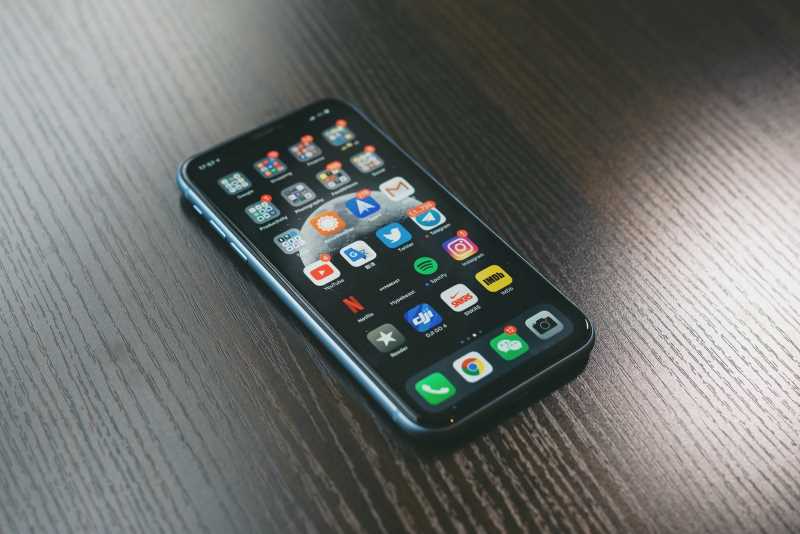 When consumers are given a cash ($0.25) incentive to open an ad, eye tracking reveals that they spend more time with the ad and facial coding shows they smile more and produce increased positive emotions while viewing. Galvanic skin response (GSR), a measure of skin conductance (i.e., sweat) that reflects physiological arousal, can also demonstrate the emotional salience of an incentive; non-incentivized pre-roll ads showed a decrease in GSR amplitude, corresponding to a decrease in arousal, compared to pre-roll ads that provide cash for clicking. The motivational support that incentives provide help to enhance consumers' level of attention and engagement, and even generate intent or willingness to purchase.
3. Giving Consumers the power of choice
Consumers today not only want concise interactions with ads, but also choice and control over what ads they view and how they view them. When this choice or agency is removed from a consumer's ad experience, neuroscience research has found that it decreases the valuations of both the advertisement itself and the content in which it is featured.
When presented with an ad that has no user volition, such as an automatically played pop-up ad or an in-stream ad, consumers only watch 25% of the ad compared to 45% for consumers given the option to "click to play" the ad. Autoplay ads also decreased the amount of smile behaviors shown by users compared to click-to-play ads, and users were also more likely to close the ad if it was presented without volition (54% of participants compared to 27% that were shown click-to-play ads).
These experiences translate directly to participants' brand recall and even follow-up avoidance behaviors: users shown autoplayed ads often have a harder time recalling the brand and have even shown a willingness to pay for advertisement-blocking software just so they don't encounter that ad again.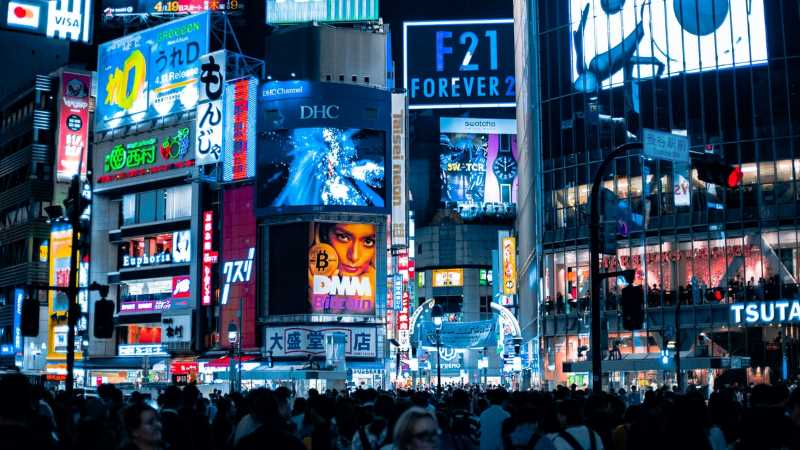 Despite knowing this, several delivery strategies adopted by the industry continue to remove consumers' abilities to opt in or out of viewing an ad. Instead of continuing to leverage these kinds of ineffective strategies, marketers should look to keep, or even add, user volition.
While it may sound counterintuitive, providing consumers a choice in their advertising experience can improve it. Click-to-play ads, which yield high brand recognition and attention, are a case in point.
As the shift to mobile continues (and accelerates as a result of the COVID-19 pandemic), marketers have a responsibility to send the right content to the right consumer in the right way. With technology and research methods that tap into consumer behavior, marketers can do just that. They can employ strategies that are at the heart of decision making, and not only provide consumers with positive advertising experiences, but essentially fulfill relatively every novel KPI in the ad industry, including eyeballs on execution, positive emotional experience, and motivation to engage.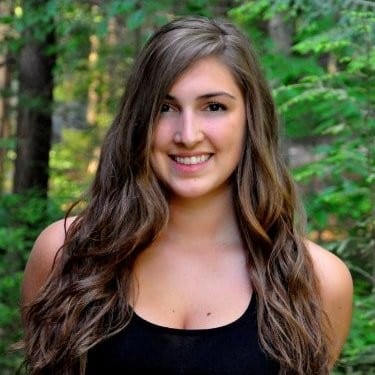 Contributing Writer
Alyson Bortone
Neuroscience Enablement Technician at iMotions
References
[1] Unknown Author. How COVID-19 Is Impacting Americans [Mobile Survey Data], Available Online InMobi: https://www.inmobi.com/blog/2020/03/25/how-covid-19-is-impacting-americans-mobile-survey-data. Accessed September 2020.
[2] Susan Wu. COVID 19 Is Putting An Emphasis On Efficiency – Review Your Setup And Optimize Your Mobile Monetization Strategy Available Online PubMatic:
https://pubmatic.com/blog/covid-19-is-putting-an-emphasis-on-efficiency-review-your-setup-and-optimize-your-mobile-monetization-strategy. Accessed September 2020.
[3] Clark, K. R., Leslie, K. R., Garcia-Garcia, M., & Tullman, M. L. (2018). How advertisers can keep mobile users engaged and reduce video-ad blocking: Best practices for video-ad placement and delivery based on consumer neuroscience measures. Journal of Advertising Research, 58, 311-325. doi:10.2501/jar-2018-036