For some years now, we have had a new year's tradition of sharing the top 5 publications list of the previous year.
At iMotions, we are proud to say that we form a team with our clients. We provide the software, and they share their research and findings with us so that we can promote them. Because, when our clients succeed, we do too. We are, as a company fortunate to have clients in a large number of fields, both academic and commercial.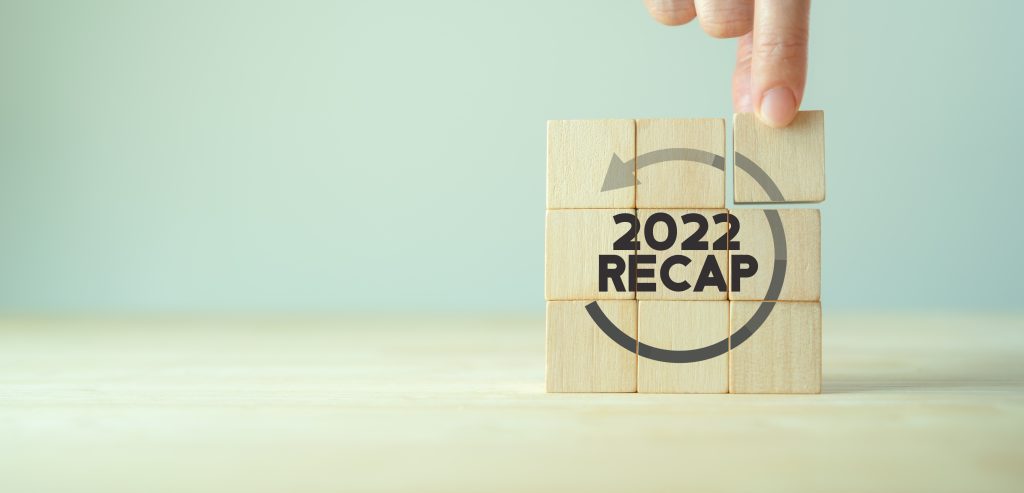 For us, the most exciting aspect is the variety of sectors in which our software can be used, and how much we can learn in the many different fields such as neuromarketing, automotive, psychology, neuroscience, and many more.
With 2022 now in the past, we want to take this opportunity to highlight the 5 publications we feel encapsulate the year in publications – powered by iMotions of course.
Here is, in no particular order, our selection of the top 5 publications that have exemplified this year:
Top 5 Publications of 2022:
The face in everyday social interaction: social outcomes and personality correlates of facial behavior
Eithne Kavanagh, Jamie Whitehouse, Bridget M. Waller – Nottingham Trent University
Facial expression is the first thing one is exposed to in social interaction. The researchers focus on one of the most determining aspects of human relationships: the first interaction. This moment is where our prejudices, preconceptions, and emotions come into play to form an opinion about the other. Facial expressions are a key aspect of this first encounter as the emotions portrayed on the face will trigger emotions in the other person and determine the nature of the encounter.
Yet, facial expression analysis is often used in a study-related context where no other human is present. This does not represent reality as facial expressions are designed to communicate and send signals to other humans.
This paper focuses on the interaction of facial expressions, and how facial behavior influences social contact and the judgment of one's personality.
Influence of Label Design and Country of Origin Information in Wines on Consumers' Visual, Sensory, and Emotional Responses
Chang Liu, Chetan Sharma, Qiqi Xu, Claudia Gonzalez Viejo, Sigfredo Fuentes, Damir D. Torrico – Lincoln University.
At iMotions, we are excited to find out more about human behavior. Studies like this one contribute to our understanding of human responses and show how biosensors and multimodality can be used to discover more about neuromarketing.
More specifically, this paper focuses on consumer responses to different wine bottles, each equipped with different labels. Its aim is to find out which aspects of the label consumers care about to optimize wine labeling in the future. Additionally, it aims to prove that consumers are label sensitive, especially in the wine sector, as more negative emotions are associated with bottles with no labels, even if the content is the same.
Trust in Automated Parking Systems
Ewart De Visser, Elizabeth K Phillips, Nathan Tenhundfeld, Bianca Donadio, Christian Barentine, Boyoung Kim, Anna Madison, Anthony J Ries, Chad Tossell – University of Alabama in Huntsville, George Mason University
At iMotions and SmartEye, we focus a part of our research on the automobile industry and automated vehicles. Automobile automation is the future (and even already the present) with guided parking functionalities, AI driving assistants, and even AI-driven vehicles.
Such technological advances require research, investments, and time – all necessary to eventually guarantee safer roads. However, what is the point of these investments if consumers are not ready to adopt the product?
This paper researches the level of trust of users in different automated functionalities vs manual driving/ parking as well as the level of stress and focus during the operation.
Developing tolerance to eye contact in autism: A feasibility study with adults using behavioral, interview, and psychophysiological data
Lisa Andréen, Martyna Galazka, Nouchine Hadjikhani, Steven Jeuris, Paolo Masulli, Jacob Åsberg Johnels – University of Gothenburg – Technical University Denmark
Our biosensors can be used in a wide range of sectors, for different types of research. One of those areas is psychology. Using and combining data gathered from different biosensors can give us new insights into human behavior, emotions, and reactions.
In this study, biosensors were used to try to help autistic adults develop tolerance to eye contact using the mere-exposure effect – by being confronted with pictures of people creating eye contact. At first, the participants described eye contact as overwhelming and uncomfortable. Post-training, however, their discomfort remained but decreased.
At iMotions, we value studies like this one which contribute to identifying new methods to deal with behavioral discomforts and challenges.
Caught in the Act: Detecting Respondent Deceit and Disinterest in On-Line Surveys. A Case Study Using Facial Expression Analysis
Robert Hammond, Claudia Parvanta, Rachel Zemen – University of South Florida
Another field in which biosensors and iMotions can be used is improving research methods themselves. The increased access to the internet over the past decades and global events such as covid-19 has led to more and more research being conducted online, especially surveys.

Conducting surveys online offers a wide range of advantages: a larger reach, time gain, and it is usually free. However, conducting them online takes away some control from the researchers. For instance, some participants can give false answers which will falsify the data, or yet even click random answers due to a lack of attention.
This paper identifies unreliable answers in online surveys and gives methods to identify invalid data.
Note:
In this list, we have favored publications that are free to read (not behind a paywall) and we prefer to highlight publications that are freely available to everyone.
If you are an iMotions client who would like a publication featured on our Publications Page, please reach out to your iMotions contact.