When studying human behavior, the research lab traditionally has served as the default location. The benefit has been that simulated environments allow for the ability to control variables and determine clear cause-and-effect relationships with the goal of serving as proxies for understanding and extrapolating real-world behavior.
The downside has always been that the lack of real-world dynamics can come at the cost of complete accuracy, given the brain's flexibility.
Technological advancements, particularly in the form and function of sensors, are expanding possibilities so that location is another variable and a great opportunity for researchers.
On the one end of the spectrum, we know that research labs will continue to prosper because they can deliver higher-quality insights with a high variety of sensors and data stream combinations. But now on the other end of the spectrum, you can consider taking rigorous science out of the lab in order to capture "life as it is lived".
Even in between, there's an option for quick-turn, cost-effective studies in the form of computer-based remote, scalable online data collection as a module extension to the desktop lab.
This has always been the long-term vision for iMotions, largely because it's at the heart of researchers' needs, and even more so now particularly with the current environment creating obstacles in lab-based research.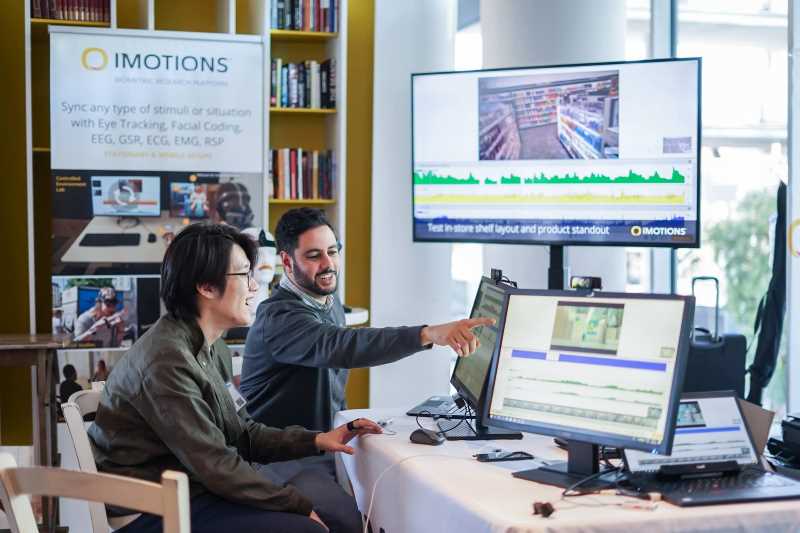 With the new progressed advances in our suite of software options, you can select the one that best serves the research question, the budget, and the depth of answers you're trying to uncover. What does that suite entail?
Desktop Solution: a lab-based approach that integrates an ecosystem of virtually any technology to provide the most robust data and insights available
Online Data Collection: a cost-effective remote extension, and approach that may integrate fewer technologies and less data depth, but that can deploy research studies quickly and easily via a browser interface across the globe.
Mobile Research Platform: an approach that captures "life as it is lived," leveraging the increasing power and flexibility of smartphones and wearable sensors.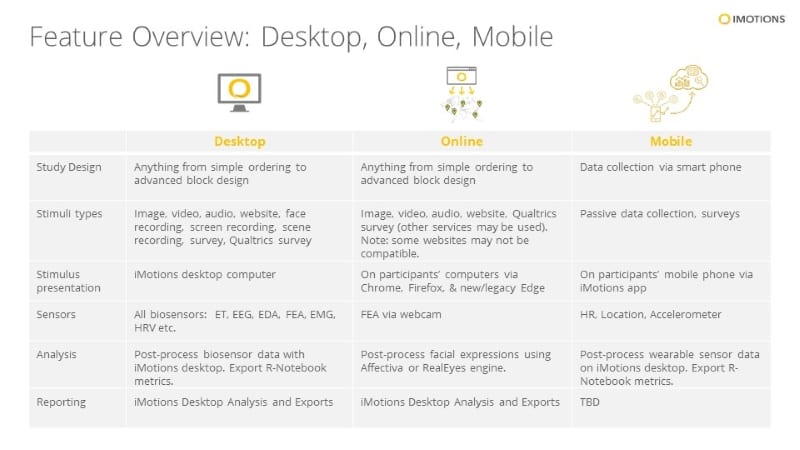 This means that research study designs have endless possibilities, allowing you to truly tailor a study to yield the research results you need – within the time frame and with the ease with which you need it.
DESKTOP SOLUTION
A global CPG has spent years developing a new product, and part of the success equation lies with the packaging. Will its form, function and branding connect with consumers and break through the clutter on the shelf? In the lab, you can see the clearest cause-and-effect on branding, language, color, pricing etc. You can evaluate responses in various ways; from images on a desktop, to holding the product, to mocking-up a store aisle. The desktop solution includes access to a full suite of nonconscious sensor tools from Eye trackers, Facial Expression Analysis, GSR/EDA, EEG, EMG, ECG, + a survey tool and API.
ONLINE DATA COLLECTION
Your new product has been successful. But we all know that consumers are fickle, and the digital and physical shelf becomes more competitive every day. With the Online Data Collection module, a CPG can run frequent studies and recruit a large panel and have them evaluating designs on a laptop or phone quickly and from anywhere. Eye tracking and facial expression analysis will provide solid readings about where, how and when they engage – and what they miss that's important. This can be done quickly and easily on a national basis, or only in key markets.
MOBILE RESEARCH PLATFORM
After a great start, the new product is losing market share, particularly in stores. While feedback about the product remains positive, you need to understand what's behind the change. The best way to do that is by evaluating performance in the real world where you can see the impact of distractions, new store layouts, shelf placement, new competition, etc. By leveraging a broad range of wearable sensors, as well as the embedded technology in smartphones and smartwatches, you can understand what consumers absorb, moment-by-moment but also over a longer observation time. You'll have a data set that reveals answers to the questions at hand – but likely many more as you understand the elements impacting your restaurant or consumer experience.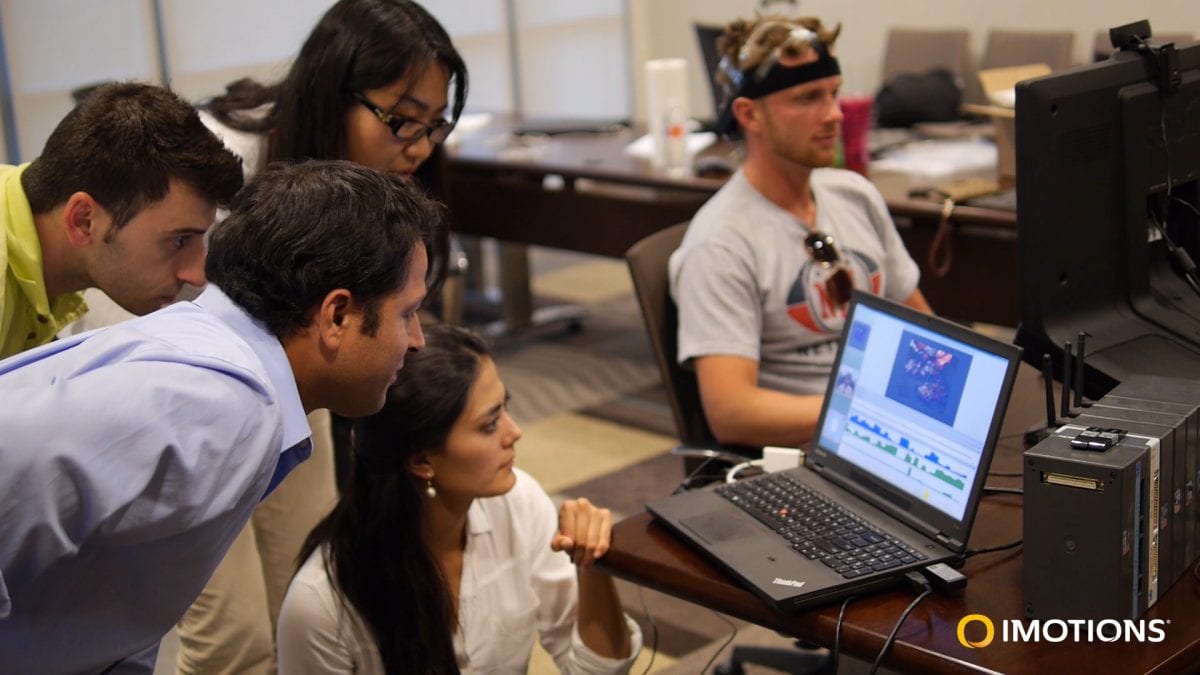 The Future of Research is Multi-modal
In each of these scenarios, companies have the same questions: How can I understand my consumers better and get the most out of my interactions with them? And yet, depending upon a set of criteria, there are three very different approaches to what may be the best method to get there.
Over the next several weeks, we're going to dig deeper into each of these platforms, providing insight into the criteria that researchers should evaluate when considering the best method to achieve the desired outcome. We're going to compare pros and cons, data quality, market targets, devices that can be leveraged, costs, study participants, collaboration potential and privacy – among others.
All of this is with you in mind, in order to help you think holistically about challenges and opportunities, and make the best decisions for a given study design. The future of research is multi-modal; in multiple places; and customized to your needs. Sometimes it's enough to know that results are an indicator of what can happen. Other times, it's important to know what does happen. We can help with any and all of it.