New treatments for social anxiety are on the horizon after the investment of 12.4 million Danish Kroner ($1.8 million) by the Innovation Fund in Denmark. The project aims to treat patients with the help of virtual reality and biosensors.
Approximately 3.6% of the world's population suffers from anxiety, meaning that a population of around 264 million people worldwide could benefit from some form of treatment.
For people suffering from severe social anxiety, it can be difficult – for some, almost impossible – to carry out even basic tasks. Getting a bus, going to the cinema, or shopping can seem like insurmountable challenges, as there are perceived social threats in each environment. This can have clear knock-on effects on the quality of life for those who suffer from this condition, impacting their ability to work, study, or maintain relationships.
While this is a prevalent and far-reaching problem, treatment options do exist – but are often difficult to access. There is therefore a great need to develop new accessible methods that can help patients overcome their social anxiety.
VR Exposure Therapy
iMotions and a group of researchers from universities and institutes across Denmark are working together to take on this challenge – utilizing the most effective form of treatment available – exposure therapy.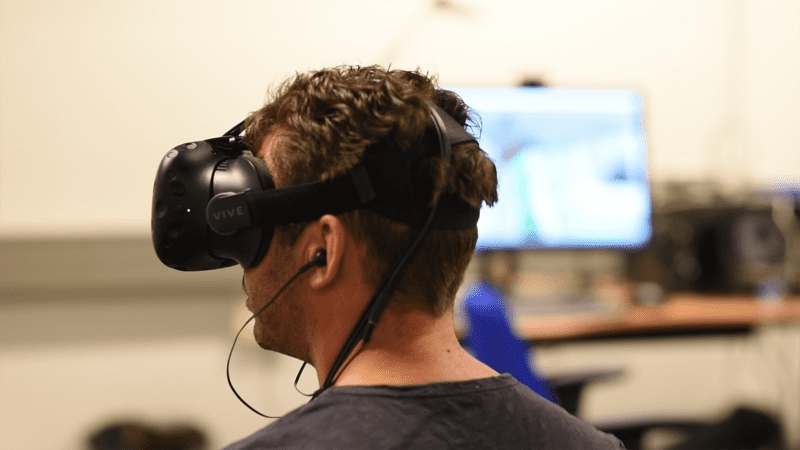 Exposure therapy essentially boils down to the patient experiencing (being exposed to) situations in which they normally have a fearful reaction. By repeating the exposures in a safe and managed way, the patient is able to essentially acclimatize to the situation and move on to more challenging scenarios. Ultimately the goal is to reach a level in which the patient no longer feels prevented from carrying out the actions they were previously afraid of.
This can however be difficult to do on your own, as it involves motivating yourself through a series of fearful tasks again and again. It is also impractical (not to mention expensive) for psychologists to carry out exposure therapy sessions in every relevant situation.
This new project will therefore use virtual reality, which will allow patients to train in any situation that they would avoid in real life. With virtual reality, it's possible to expose people to any situation that they would usually avoid, and to do so in a completely safe way, while also offering guidance and support.
Biosensors and Exposure Therapy
The researchers will use biosensors to add physical measurements of the patients experiences in the artificial world. The patient's heart rate, electrodermal activity, and eye movements will be recorded and used to adjust the exposure session.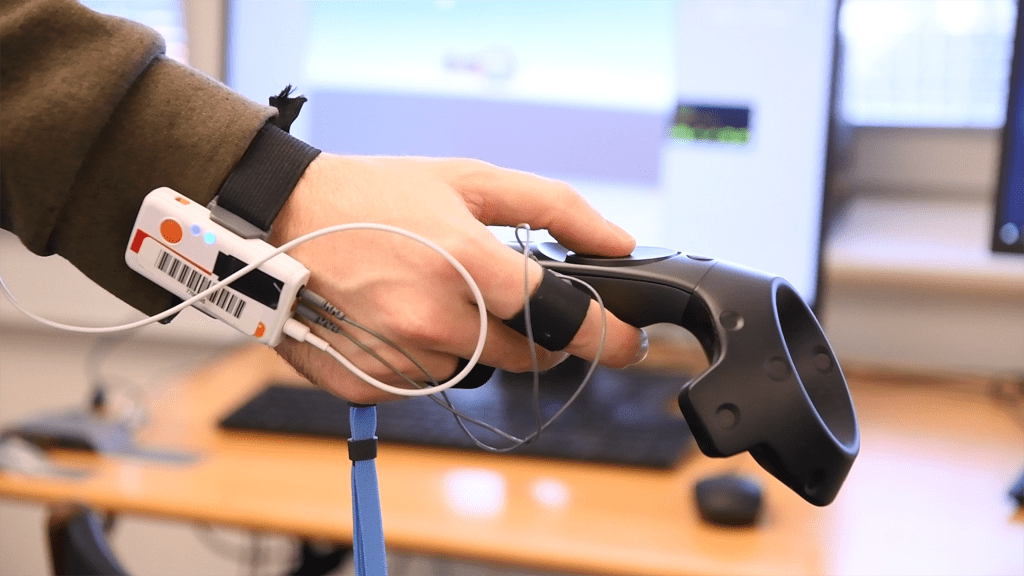 By using these measurements, the system learns how the patient responds, and can then select which virtual film the patient will be exposed to based on how challenging it is. The patient is also provided with practical information about breathing and talking exercises in order to regulate their responses throughout the exposure.
This new technology creates a crucial connection between the theory of exposure therapy and the action of actually carrying it out – it allows patients to experience situations that are experienced almost as real life, within a safe and supportive environment. "There is great potential in treating social anxiety with the help of virtual reality and measurements of patients' physical condition", says Mia Beck Lichtenstein, head of the Centre for Telepsychiatry in Southern Denmark, director of the new project.
"In the long term, anxious patients can bring the VR equipment home and thus the treatment can be made more personal, flexible and inexpensive".
Partners involved in the project:
To learn more about how iMotions is being used for research within medicine and healthcare, download our brochure below: