Neuroscience Podcasts feat. iMotions.
It is a regular occurrence that iMotions experts and management are asked to participate in a podcast about the science of what we do, or the business itself. That means that there is a number of neuroscience and business podcasts featuring iMotions.
For your convenience, we have collected a list of podcasts featuring iMotions, and we will be updating it as new podcasts are produced.
The Brainy Business – Using Biosensors to Unpack Human Behavior, 2022
Featuring: Dr. Jessica Wilson
Host: Melina Palmer
Director of product specialists at iMotions, Dr. Jessica Wilson, and behavioral economics expert Melina Palmer have come together to discuss the importance of testing your content, how iMotions can help you test this content both in the lab and online, and most importantly the long-running online studies they have been working on together for Melina around her website and the promotional efforts of her latest book. This podcast serves as a great explanation of what is a proper study design and the importance of setting the right research questions, as well as the different biosensors at your disposal for this type of UX research.
The Human Centric AI Podcast – Unpacking Human Behavior with iMotions Biosensing Technology, 2019
During this interview, Dr. Jessica talks about her journey from a pHD researcher to Senior Product Specialist at iMotions (and now director), where biosensors are made available to all for their research. She discusses how commercially available tools in neuroscience can help you define human behavior for yourself and how iMotions and Affectiva are working together. She explains why the multimodality approach of iMotions allows for the acquisition and aggregation of data in order to obtain correlations and connections between sensors.
https://open.spotify.com/embed/episode/3NRQEgTRGsN0Hl0Sip3z0f?utm_source=generator
The Human Centric AI Podcast – The Future is Multi-Modal, 2022
Featuring: Peter Hartzbech, Founder and CEO of iMotions
Today's episode features the Founder & CEO of iMotions, and a member of the Executive Management team in Smart Eye Group, Peter Hartzbech. Peter is an entrepreneur who is driven by using technology to make the world a better place. His company, iMotions, is a fully-integrated, hardware-agnostic software platform that allows researchers to use the power of any neuroscience technology, as well as traditional surveys and focus groups, to gain unparalleled insight into what people actually think and feel. Their customers use iMotions for everything from diagnosing neurological diseases such as Parkinson's, Schizophrenia, Autism, and Alzheimer's to personnel training, UX testing, advertising, and military human research.
Peter and I talked about his backstory leading up to the genesis of iMotions, his prior synergies with Affectiva facial expression analysis, and eye tracking technology in the Smart Eye group. Listen to learn more.
https://open.spotify.com/embed/episode/5WSDvHn46qPWgZxI1WLb1T?utm_source=generator
Jagged With Jasravee – Consumer Behaviour Research Through Biosensors – Eye Tracking, Facial Expression Analysis, EDA etc. 2022
Featuring: Dr. Jessica Wilson – Director of Product Specialists, iMotions
Host: Jasravee Kaur Chandra
How is biometrics being used in consumer research and the unique challenges it faces in adoption in the commercial space (like marketing, design, etc) when compared to academia? What are the common use cases for biometrics in consumer testing with client examples? Can you elaborate a little on what kind of data to expect from different tools say eye-tracking, facial expression, etc? What are the common mistakes & things to watch out for while adopting bio-metrics by marketers, designers, etc? Jessica answers the above questions and many more, as she takes us into a fascinating world of unpacking human behavior using biosensors.
Greenbook Podcast, CEO Series – Interview with Peter Hartzbech, Founder & CEO of iMotions
Featuring: Peter Hartzbech
Host: Lenny Murphy
On the 1st of December 2021, Smart Eye, the global leader in Human Insight AI, iMotions, and Affectiva joined forces under one roof creating the largest organization in human behavior research. In this podcast, Peter Hartzbech, CEO of iMotions, tells the story of the synergies between the three companies and explains the added benefit of working together to accelerate growth and technological progress within the industry.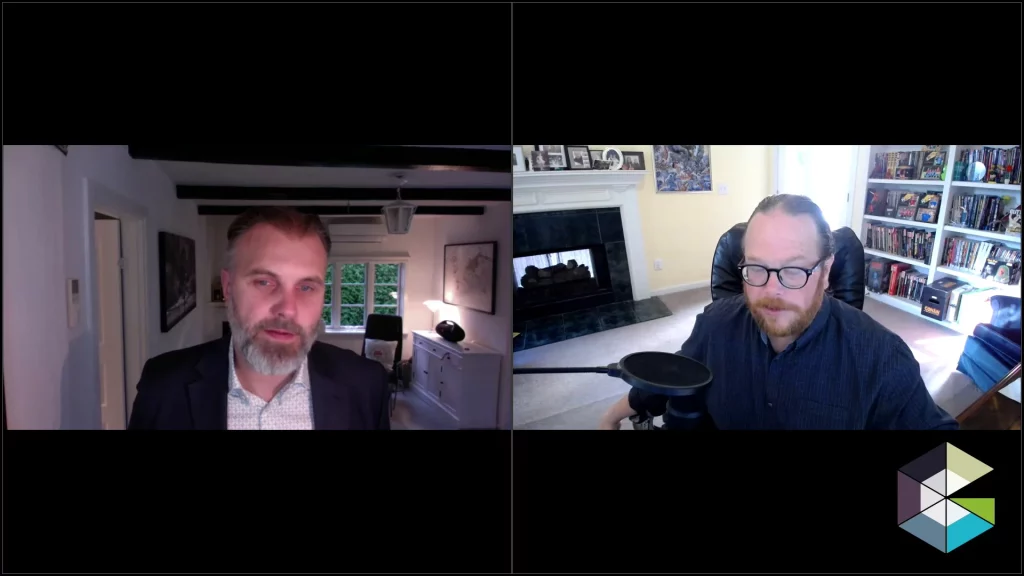 22:01
Neuroscience Podcasts – Like what you heard?
If you liked what you heard on these podcasts, whether it be iMotions overall capabilities, neuromarketing, or our online platform, please get in touch with us through the link below, and we will be more than happy to assist you in any way we can.