Dear Reader,
First of all; Happy New Year! The last year has been quite a roller coaster ride both emotionally and practically. But as we can all probably agree, we have heard enough negative things about Covid-19. Instead, let's talk about all the incredible things the past year has brought us.
Many universities and research labs shut down during the pandemic, and that has of course made it challenging for many researchers to pursue their projects. Nonetheless, looking back on the past year, we are very positively surprised to see the number of ground-breaking research projects that have been conducted this year. We are so proud to enable and often accompany researchers in their projects through the means of our product and support teams. At the heart of the purpose of iMotions are the researchers leveraging our software.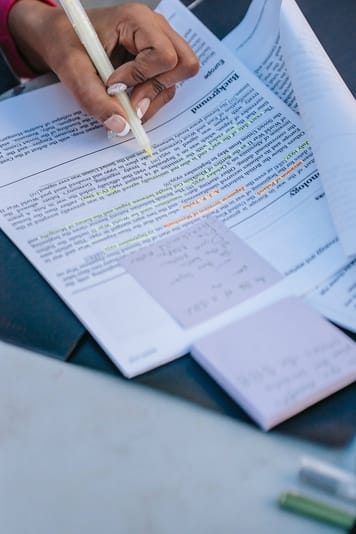 At iMotions we believe in an old truth that almost borders a trope: we succeed when our customers succeed. It is a well-worn statement, but nonetheless exactly right, because how do you measure the success of a company that has made it its mission to enable others? By how well they enable their customers of course.
A very tangible way to measure success for us as a company is by the number of publications made possible with the iMotions Software Suite. Luckily it seems we are quite successful in our mission to enable our customers to conduct amazing research – at least judging by the number of publications we see coming from our fantastic customers.
So many publications, in fact, that we thought it would be a great idea to pick our top 5 for 2021:
1: Neurocognitive processing of infant stimuli in mothers and non-mothers: psychophysiological, cognitive and neuroimaging evidence
By: Anne Bjertrup, Nellie Friisa, Mette Væverc , Kamilla Miskowiak at Copenhagen University Hospital (Rigshospitalet)& University of Copenhagen
We loved this research especially due to the large set of biosensors used, offering an extremely detailed analysis. You will learn about the differences in neurocognitive responses between mothers and non-mothers, and how having a baby can truly change your perceptions!
2: Driver's Emotions Detection with Automotive Systems in Connected and Autonomous Vehicles (CAVs)
By: B. Meza-García and N. Rodríguez-Ibáñez at Nextium by Idneo
Considering our recent acquisition by smart eye, the automotive industry is one on which we focus greatly. Autonomous vehicles are a small part of the present, but a big part of the future. We are proud that our software enables researchers to contribute to groundbreaking research.
3: Creation and validation of the Picture-Set of Young Children's Affective Facial Expressions (PSYCAFE)
By: Matthias Franz , Tobias Müller, Sina Hahn, Daniel Lundqvist, Dirk Rampoldt, Jan-Frederik Westermann, Marc A. Nordmann, Ralf Schäfer at Universitätsklinikum Düsseldorf
Great inspiring research, aiming to identify how children perceive and understand facial expressions and the emotions they represent. This research perfectly conveys the importance of understanding human behavior and emotions important to iMotions.
4: The Influence of Price on Purchase Intentions: Comparative Study between Cognitive, Sensory, and Neurophysiological Experiments
By: Gabriel R. D. Levrini and Mirela Jeffman dos Santos at Escola Superior Propaganda e Marketing & Universidade de Caxias
This captivating research tackles an ever-lasting question: the power of branding. Whether customers are attracted to brands, prices or value for their money is a central question in marketing and sales. This study aimed to gain deeper insights on consumer behavior, contributing to marketing research.
5: Measuring the Impact of Museum Architecture, Spaces, and Exhibits on Virtual Visitors Using Facial Expression Analysis Software
By: Linda Nubani and Aslıhan Öztürk at Michigan State University
Explaining how creators of virtual exhibits can best capture attention and create the same emotions as in-person visits, this study is extremely current and offers a solution to in-person restrictions. This study can also help improve online exhibits, making art accessible all over the world.
On behalf of iMotions, we would like to wish you a very happy new year filled with happiness, success, good health, and more amazing research.
Let's keep unpacking human behavior together!