The Commerce and Applied Behavior Lab (CAB Lab) at the University of Nebraska Omaha offers a diverse set of psychophysiological data collection technologies and a unique toolbox to answer some of the most interesting questions posed by academic, governmental, military and private-sector entities.
Ever since the CAB Lab's inception, about which you can see an opening-day video above, the interdisciplinary possibilities of behavioral science research has excited both school administrators and researchers alike. Departments such as IT, Marketing, Finance, Management, Psychology have flocked to the lab thanks to it being a centralized location with software and hardware that supports neurophysiological testing like eye tracking, galvanic skin response, EEG and facial expression analysis.
Traditionally, human behavior researchers like Dr. Gina Ligon and Dr. Douglas Derrick have relied on survey data from participants, but they use iMotions to triangulate traditional measures with physiological reactions and real-time data from our bodies to dig deeper into human behavior.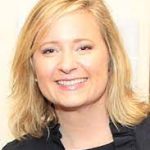 For example, Dr. Ligon's research studies how violent extremists can impact individuals. In the past, her main methodology was using surveys to ask how likely people were to forward extremist websites to friends. Now, she uses iMotions in the CAB Lab to record physiological arousal, engagement, and cognitive load in real time while an individual looks at these types of websites. "It opened up a whole set of dependent variables and criteria to help us understand this really complex issue of online radicalization."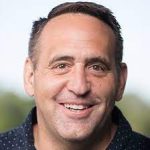 In Dr. Derrick Douglas's case, his research area of detecting deception & decision-making under crisis uses stress as a central point of study, which he can now detect using measures of cognitive load and arousal from wearable sensors. After all, stress has a myriad of physical manifestations in the hands, eyes, and brain. Before the synchronization possibilities of multimodal biosensor research with iMotions, synching up that data from individual sensors was complicated and messy, but with iMotions he is thankful that it is all time stamped, seamless, and scalable to hundreds of participants in experiments.
As the main funder of the lab, Jack Koraleski, puts it, "What is exciting is that it goes far beyond the business world – it touches every aspect of human behavior."