Real-time trackable emotion technologies are the future of consumer insights in cinema audience measurement, says top Danish film production company after their pilot study with iMotions.
When you're sitting in a cinema, it's hard to deny the sense of excitement and engagement when a huge screen and surround sound immerses you in a film. But sometimes it's hard to articulate those emotional reactions to film — to describe exactly what you're feeling as you react to a movie. For market researchers who assess the effectiveness of trailers and movies, relying on audience surveys leaves a piece of the puzzle out. Denmark's leading production and distribution companies wanted to fill in this missing puzzle piece.
Dan Schönemann and Morten Thomsen sought out the iMotions team when they wanted to gather better audience data on movie trailers for a collaborative project involving Nordisk Film, The Danish Broadcasting Corporation, The Danish Film Institute, and Biografklub Danmark — four organizations that lead the way in innovating how people engage with films in Denmark. By using Galvanic Skin Response to test trailers, iMotions helped them push beyond relying on how audiences think they react to trailers, to discovering how they actually respond emotionally.
Despite the volumes of data they collect, their quantitative and qualitative research is often inhibited by the fact that audiences have to articulate exactly how they feel about films, trailers, and other cinema products – in the form of focus groups and surveys, which can be plagued by issues like participant bias. They therefore wanted a way to supplement this data with an understanding of how audiences actually respond emotionally when they watch, instead of them having to remember and describe what they were feeling afterwards. As Dan Schönemann puts it, "we have such an emotional product, and we want to see how that affects people."
The team worked with iMotions to set up and conduct a study that collected Galvanic Skin Response data in real-time while participants watched film trailers. Their first time using the technology, the study was a testing ground for seeing whether GSR data, which measures skin sweat and can correlate to the levels of emotional arousal or intensity of a reaction, could be effectively correlated with self-reported data from audiences about how much they remembered from the trailers, and whether they wanted to see the movie.
Morten Thomsen was curious to see whether iMotions could handle the several data streams simultaneously, with which he was impressed. The project proved to be positive for the flexibility of data acquisition, and he found iMotions to be an easy-to-use platform.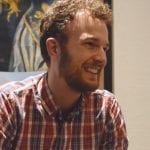 "I think the field of consumer insight is going to move into data like biometric research that we can actually track in the cinemas. Whatever we can gain, so it's not only what audiences tell us. It's very promising."

Dan Schönemann, Nordic Consumer Insight Manager
After collecting and reporting on the data with the help of iMotions, the team presented the work publicly in Copenhagen to industry leaders. It generated a lot of interest and triggered additional projects at partner universities in the region using biosensors like facial coding to understand trailer and box office success. As Thomsen describes it, the project "was the spark that ignited that interest."
Dan Schönemann also sees GSR and other real-time trackable emotion technologies as the future of consumer insight in this field. With these tools, audience research isn't so dependent on data that is too much after the fact, but is embedded in the moment, fully during the experience of watching.


Notes
Music for this video provided by reCreation by airtone (c) copyright 2019 Licensed under a Creative Commons Attribution (3.0) license.