iMotions Mobile is currently in a closed beta and not available to the public. If you would like to learn more about what is currently possible with iMotions Mobile and where we are headed please don't hesitate contacting us.
More Than A Mobile App, It is a Data Collection Platform
The infrastructure allowing iMotions Mobile to run on a phone is built for distributed studies. In other words, phone apps are just one way of collecting data for a study. The platform allows for a myriad of different apps and devices to gather synchronized data for the same study, opening up a completely new type of research.
This is a fantastic data collection platform, but when combined with the analytical and visualization tools from the iMotions Lab software, it becomes an unbeatable human insights tool. Import your mobile studies into the iMotions Lab software and create aggregated analyses and ready-to-present visualizations.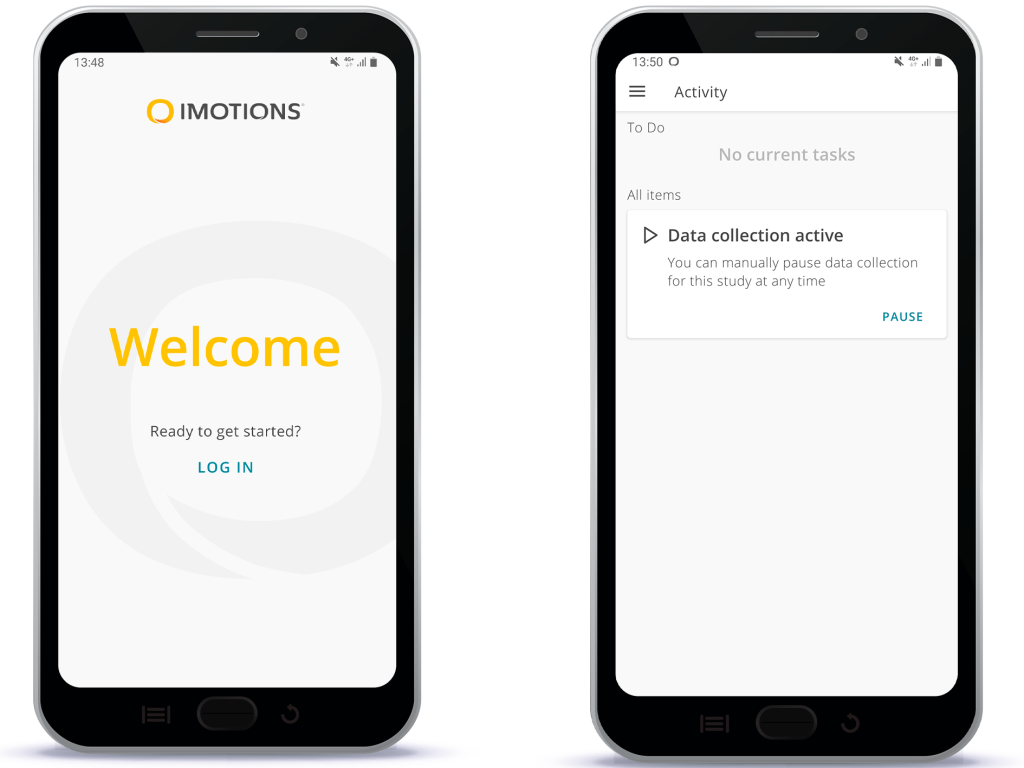 Features
Bluetooth Wearable Integration

Integrates with the latest Bluetooth wearables on the market.

Survey platform agnostic

Use any of the popular survey platforms such as Google Forms and Qualtrics to gather self-report data.

Phone Sensor Data

On top of gathering data from tethered sensors, it is also possible to collect data from the device itself, such as accelerometer and GPS data.

GDPR Compliant

Secure cloud based servers with locations in and outside the EU.
Want to find out more?
iMotions Mobile is currently in a closed beta. This means it is not available to the public and access is on an. invite only basis. If you would like to be part of trying out this new technology and shape the future of mobile research please contact us.
---
FAQ
Here you can find some of the questions we are asked on a regular basis. If you have questions you cannot find here, or elsewhere on our website, please contact us here.
What is iMotions Mobile?
What can iMotions Mobile be used for?
---