Online studies – anytime, anywhere
Our new Cloud Module and Mobile Research Platform, coupled with our Desktop Solution provide researchers with the ability to better customize approaches for the solutions they seek, while still allowing access to cutting-edge tools. From time and cost, to audience and location, our expanding product suite is providing a range of new considerations that promise to deliver the insights researchers need.
It's partly because of this that we've been excited to hear the early feedback to the testing of our Online Data Collection Module that builds on top of our desktop lab solution. Not only are researchers describing how it's helping them to develop alternate plans during the pandemic, but it's also opening the potential use cases for those in academia, as well as in industries.
Let's back up for a second. As you probably know, we recently expanded our product suite to help researchers expand beyond just lab-based research.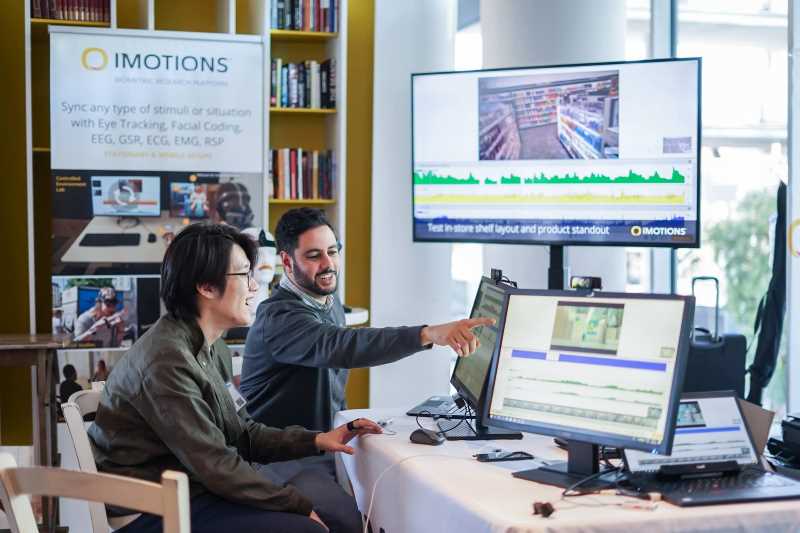 In this blog, we're going to break down the Online Data Collection Module, a critical solution for an uncertain time. It's difficult to study human behavior when human accessibility is so restricted, but research remains the lifeblood of academic institutions and industry, and a pandemic shouldn't eliminate the use of modern technology.
Built upon our Desktop Solution, Online Data Collection is a cost-effective approach that may integrate fewer technologies and less data depth, but one that can be developed and deployed quickly and easily across the globe via a browser interface. Computer vision algorithms enable biometrics to be collected from a participant's own webcam. Online Data Collection currently leverages Facial Expression Analysis, Webcam Eye Tracking and surveys.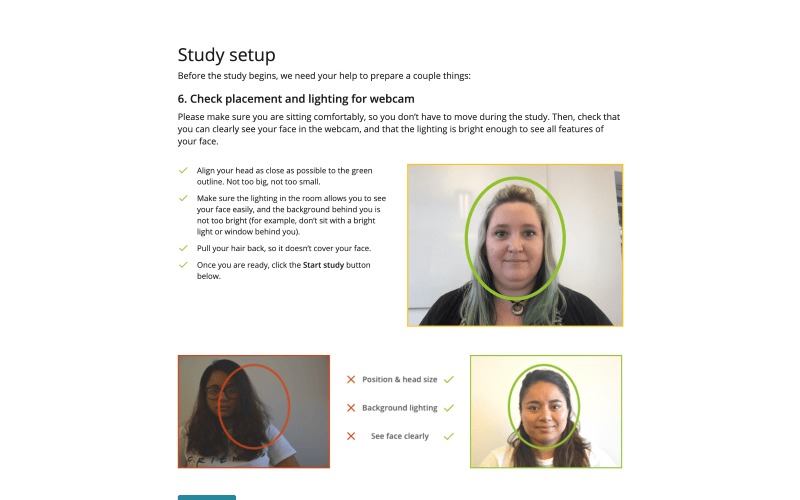 Benefits of Online Studies with iMotions Online Data Collection
Just some of what can be leveraged through online studies include:
Demographics. Access the right participant panel for your needs. Geography, ethnicity, gender – you can be as narrow or wide as the study warrants. Online studies also give access to participants that are otherwise not able to show up to a center facility e.g. due to disability, or people in positions with limited time (e.g. doctors).
Sample size. The convenience of online testing, and ease of recruitment, allows for studying hundreds, if not thousands of respondents.
Speed. Turnaround time can decrease significantly since data is collected in parallel at hundreds of respondents' homes.
Setting. Studies may not take place "in the wild," but a home-based study delivers a more natural environment than the lab. But it requires more attention to respondent compliance, and a potential need to recruit larger than what the need would be in a controlled lab environment.
Right tools, right job. All technologies have different strengths. Currently, you can analyze facial expressions using the engines from Affectiva or RealEyes. As eye tracking is integrated early next year, this feature will have integration with multiple vendors.
Pursuing research with Covid restrictions
The Online Data Collection module has already allowed several organizations to pursue research that simply would have been blocked by pandemic-related restrictions.
A researcher at Notre Dame hit a roadblock with a study of political ad content that was supposed to use GSR. By pivoting to use Facial Expression Analysis via Online Data Collection, the study was redesigned in a day, the data was collected within two weeks from a far wider array of participants, and more than 75% of the data was usable to be analyzed. Without it, this election cycle would have been missed.
A health study, and a significant grant, was at risk for another academic partner of ours in Florida. Including online data collection actually allowed researchers to look more broadly at the audience and ultimately develop a more robust study whose findings are considerably more impactful.
These short-term successes aren't an end game, however.
Our goal at iMotions always has been to expand research potential, and online data collection has developed with that in mind.
The pandemic eventually will subside, allowing for significant in-person research again. But the opportunities presented through online collection are going to open new doors.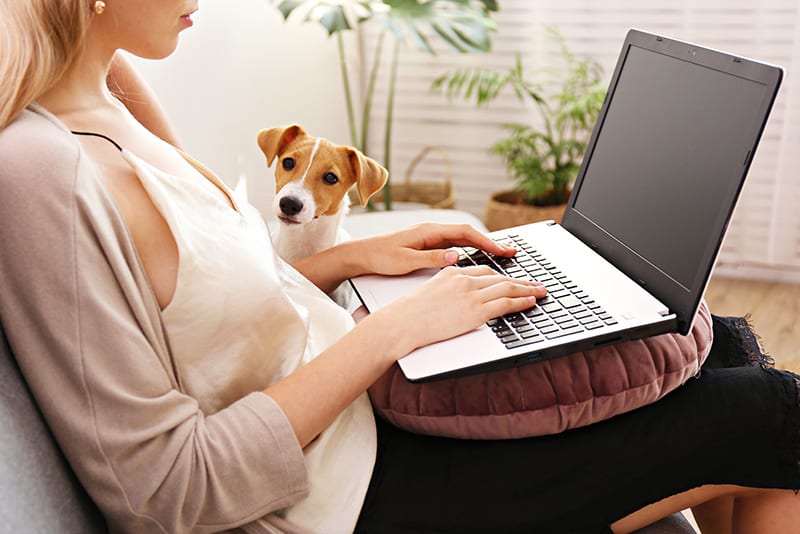 Future use cases for Online Data Collection
Consumer Packaged Goods companies (CPGs) need to test at all stages of the product lifecycle. While a lab-based study may provide critical direction (after all, revenue is generated not so much in picking the winner, but weeding out the non-winners), regular, online studies are a quick, cost-effective way to ensure a product is on track (including after it's on the shelves).
Academic institutions may want to test more diverse panels against the deep findings produced within their lab. Or as a followup to dig into related, but unaddressed issues with the initial study.
Media companies can expand beyond trailers and ads with the speed and efficiency of turnaround times.
Ecommerce optimization is never-ending, and online studies allow brands to test UX frequently or at opportune studies (i.e., holiday season) from a natural environment (at home) where so much online shopping occurs.
With Online Data Collection, research can be conducted anytime and anywhere and with any sample you wish. It's a Plan B for today but will open up more possibilities for the future. Whether it's developing new studies and enhancing data on hand, it becomes a part of a larger strategy for tomorrow when integrated with lab- and mobile-based studies.